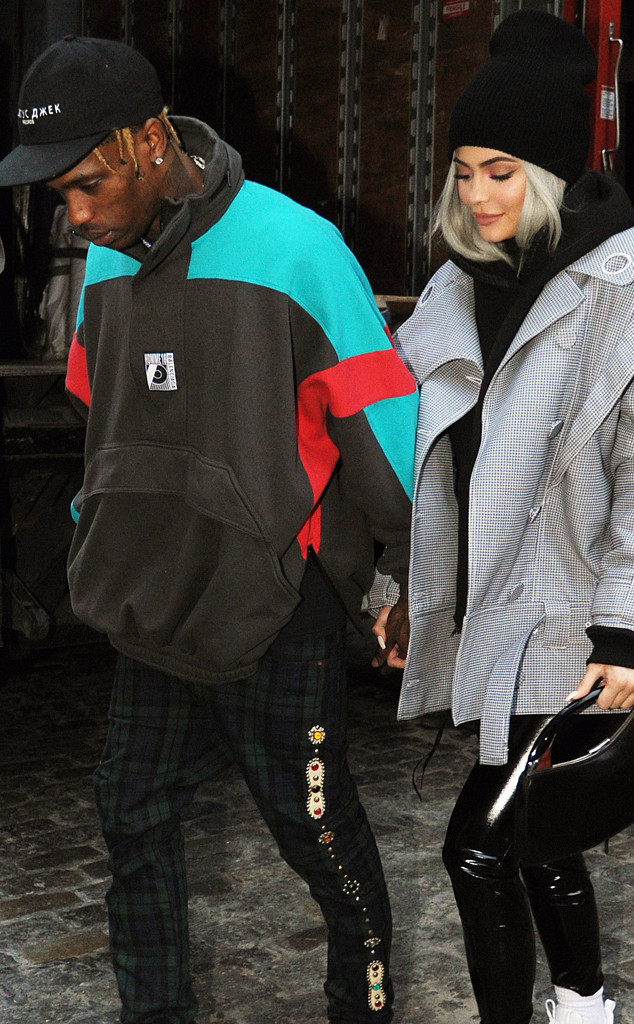 MEGA TheMegaAgency.com
Travis Scott is not a fan of rumors that he's cheating on his girlfriend and "wife" Kylie Jenner.
On Monday, an Instagram user posted a photo of a man who looks like Travis (same hair style) getting cozy with another woman. Neither face in the photo is clear, but it was enough to make some people believe the Astroworld rapper was being unfaithful.
He responded on the Instagram post and on his own social media accounts to affirm that these claims against him simply were not true. "S--t cap ass f--kkkk TMZ ain't post this s--t. Trolls working hard today," Travis replied to the picture. "I don't be on balcony wit no thots. That s--t lame. Try again u trollssss. Me and my wifey sturdy. Back to celebrating!!!"