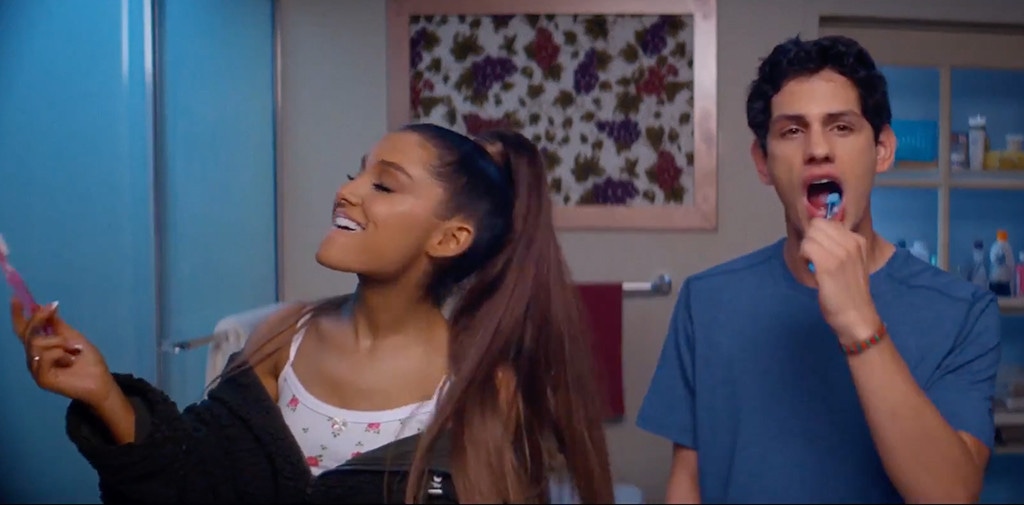 Republic Records
Ariana Grande finally released the highly-anticipated music video for "Thank U, Next" and it is a cinematic masterpiece.
From all the celebrity cameos to the adorable shout-outs, Ariana gave the people what they wanted and so much more. According to a rep from YouTube, "Ariana Grande broke YouTube records when she debuted her new music video, "thank u, next" using YouTube's Premiere feature. The video had 829K viewers watching simultaneously at peak which makes this video the biggest Premiere ever on YouTube."
Moreover, her loyal "fans sent over 516K chat messages which is also an all-time record for Premieres on YouTube." 
And it wasn't just the Arianators that were squealing in delight over the music video. The 13 Going on 30 actor, Mark Ruffalo, told Ariana, "Having some Razzles (it's a candy AND a gum) in your honor, @ArianaGrande! #thankunext."
The star's compliment left Ariana sobbing "uncontrollably." Aww! 
To see all the Easter eggs Ariana planted in her latest and greatest music video, check out the gallery below!