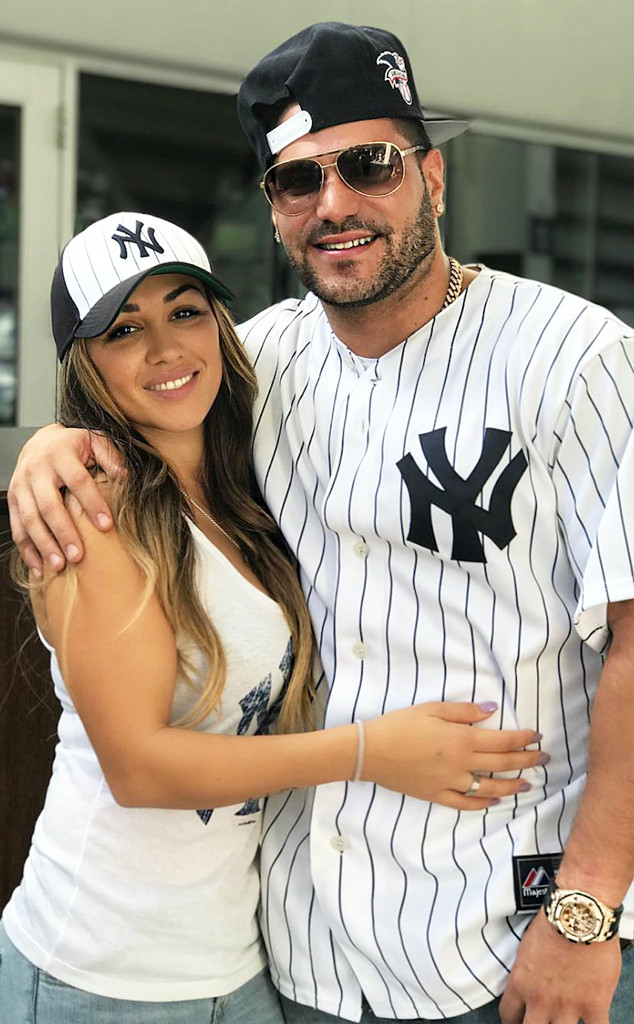 Instagram
It's been a rocky road for Jersey Shore star Ronnie Magro-Ortiz and his girlfriend Jen Harley, but it sounds like the couple is currently in a good place.
On Tuesday, Jen took to her Instagram Story to do a Q&A with her social media followers, during which she answered questions about her relationship with Ron, even calling him her "soulmate."
When asked why she's with Ron and if the reason is for money, Jen replied, "LOL let me be clear I had my own money owned my own house cars etc. before Ron. I've never been broke or needed to live off of someone ever."
She continued, "I'm with him because I love him and we have a connection that most people do not have and it sucks you guys do not get to see it on JS but it's there and it's real and I do believe he's my soulmate."