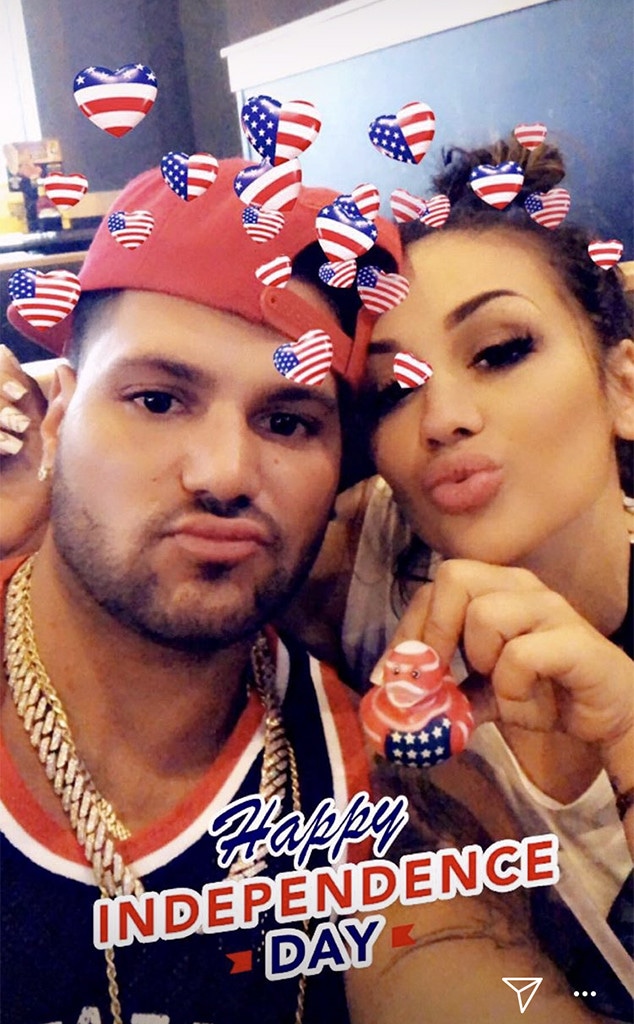 Instagram
On Tuesday, Ronnie posted on Instagram Stories a video of Ariana, saying "#She'sExcitedToMeeTheRestOfHerNY/NJFamily." Three hours later, he shared a video of the child in an infant car seat at McCarran International Airport in Las Vegas, saying, "Someone's excited to go to #Jersey #ChaCha #ChaChaCha #FistPumpinLikeChamps @jerseyshore."
Jen has not commented. Neither of them have confirmed whether or not they are officially back together, or when such a reconciliation took place.
"You just really never know with them," a source shared with E! News. "One day on, next day off. At this point it's anyone's guess. They just want a healthy relationship for their daughters sake, whatever that ends up looking like."