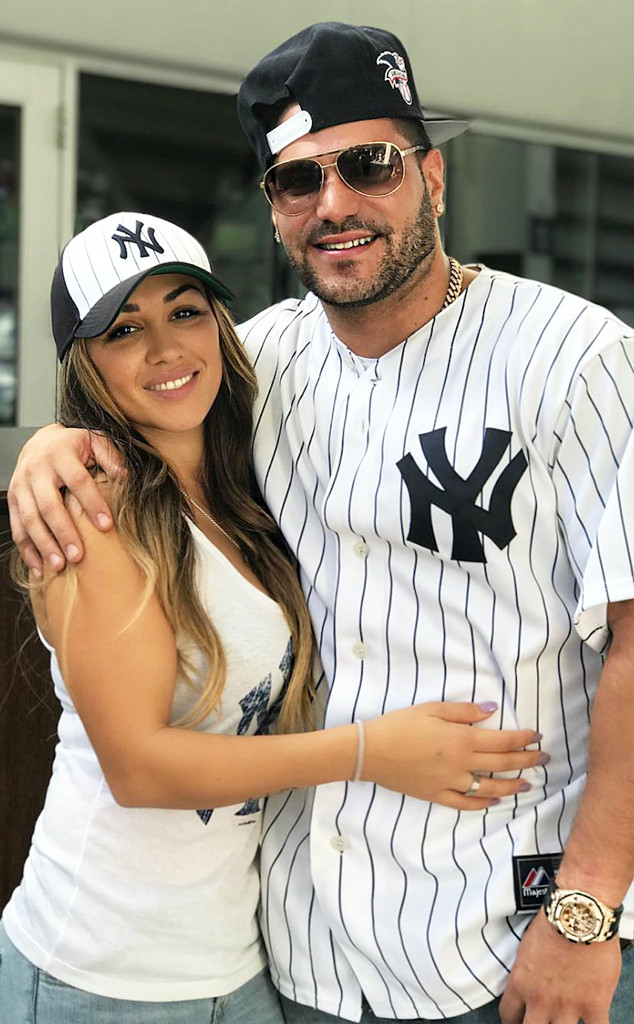 Instagram
Ronnie Magro-Ortiz and Jen Harley are trying to keep things "calm and civil" for the sake of their daughter, Ariana Sky.
Last week, the Jersey Shore star got into multiple arguments with the mother of his child on social media, resulting in their split.
It all started at the end of April when fans watched as Ronnie and Jen got into a vicious social media fight, during which Ronnie wrote on Instagram Story, "Note to self, can't turn a natural born HOE, into a HOUSEWIFE, if you find them in the gutter then leave them in the gutter."
Ronnie later apologized, writing, "I want to apologize for earlier to my fans and especially to @tater_tot_kitty I acted out of my gut and not rationally. I should've never acted in such a manor [sic]. My deepest apologizes [sic]."