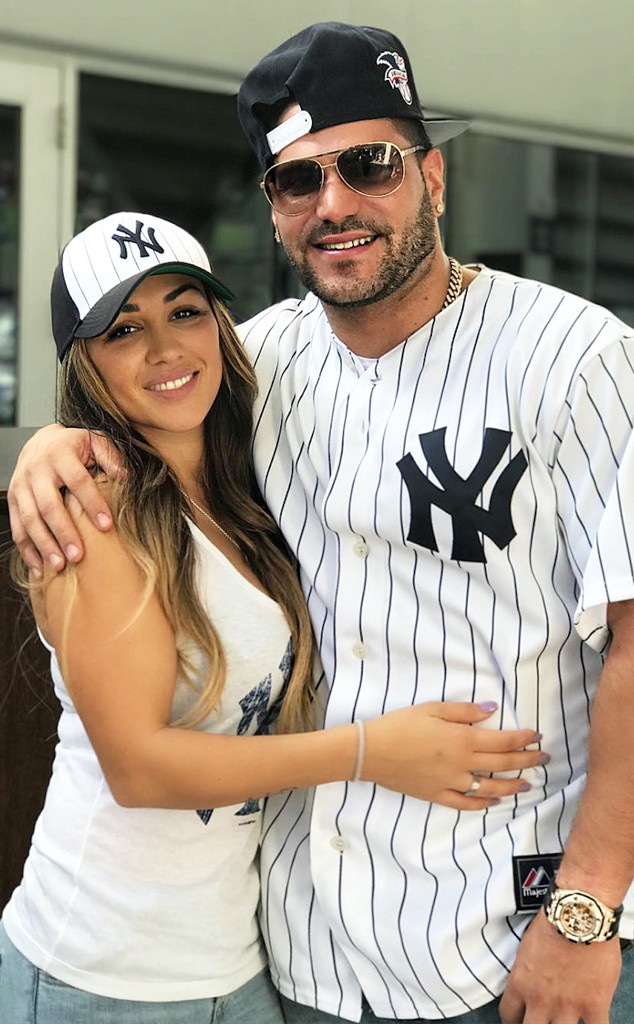 Instagram
Ronnie Magro-Ortiz and Jen Harley are trying to keep things "calm and civil" for the sake of their daughter, Ariana Sky.
Last week, the Jersey Shore star got into multiple arguments with the mother of his child on social media, resulting in their split.
It all started at the end of April when fans watched as Ronnie and Jen got into a vicious social media fight, during which Ronnie wrote on Instagram Story, "Note to self, can't turn a natural born HOE, into a HOUSEWIFE, if you find them in the gutter then leave them in the gutter."
Ronnie later apologized, writing, "I want to apologize for earlier to my fans and especially to @tater_tot_kitty I acted out of my gut and not rationally. I should've never acted in such a manor [sic]. My deepest apologizes [sic]."
A day later, a source told E! News, "He apologized for everything and admitted where he had been wrong but he also wants what's best for his daughter and he realizes this is not a healthy environment for her. They have split but for now they are both living in his Las Vegas house. Jen will most likely be moving out." 
That same day, the couple got into another social media fight, which was broadcast on Instagram Live. During the broadcast, Ronnie and Jen could be seen arguing at the top of the stairs.
So what's the status of their relationship today?
"They are not back together. That said, Ron has been able to spend time with his daughter and things with Jen are peaceful for now," a source tells E! News.
"His daughter is his biggest priority so he just wants to keep things as calm and civil with Jen for the baby's sake," the insider continues. "They both really regret how ugly and public their split was so they're doing everything they can to keep things private right now."
Ronnie became a dad when Jen gave birth to Ariana Sky at the beginning of April.