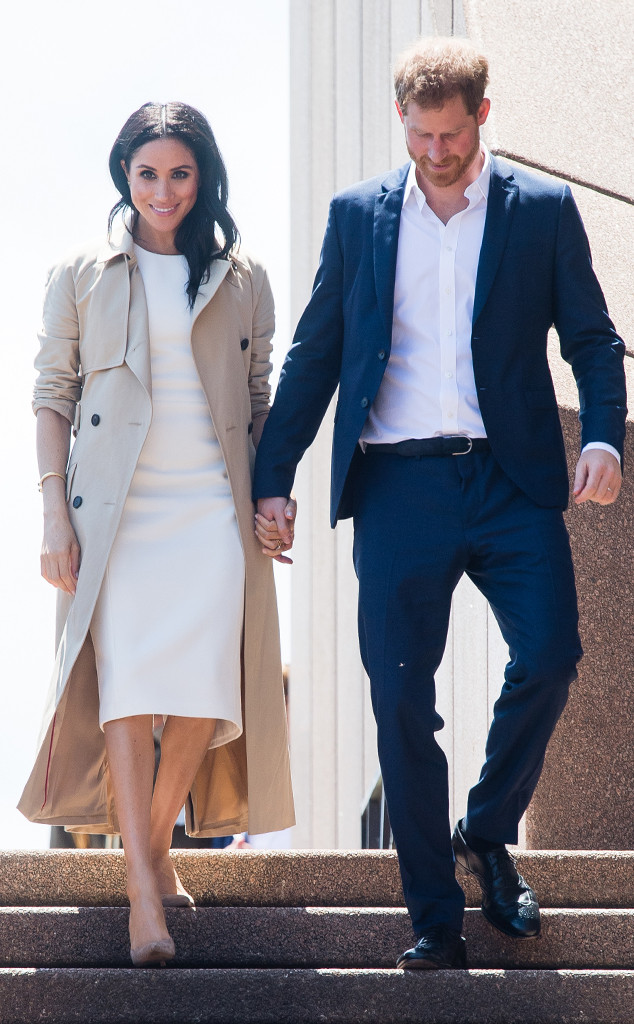 Samir Hussein/Samir Hussein/WireImage
Some rules are just meant to be broken.
On Tuesday, Meghan Markle and Prince Harry took a slight detour on the path of royal regulations after Prince Harry encountered a young girl who bore a striking resemblance to his wife. The couple is traveling in Sydney, Australia for their first royal tour as a married couple and were greeted by throngs of fans outside of the Sydney Opera House.
While shaking hands and smiling at onlookers, the Duke of Sussex struck up a conversation with a young girl who wore a white shirt that said "Girls Can Do Anything" on it. He praised her outfit choice and then proceeded to call Meghan over. When she met the young girl, she grinned and pointed at the tee and said, "I love your shirt!"
Prince Harry then said, "Can I take a photo of the two of you?"
Royal rule breaker #1.