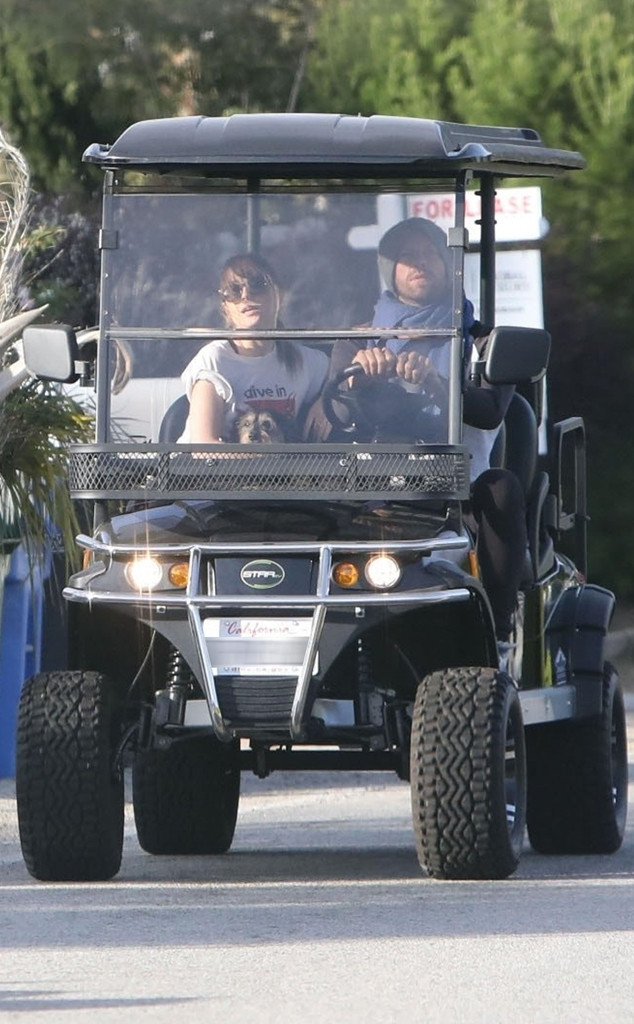 BACKGRID
One very famous person on her own can cause quite a stir. But put two very famous people together and they somehow manage to disappear.
Chris Martin and Dakota Johnson have been dating now for about six months, and although they were first spotted together just as awards season was kicking into high gear and right before Johnson was about to embark on a press tour for Fifty Shades Freed—aka a highly visible time—they've proven to be a very low-key pair.
Which isn't to be confused with casual.
Rather, their relationship appears to be heating up, in plain sight but without anybody really noticing. In fact, they've already hit their first celeb-couple milestone—breakup rumors!