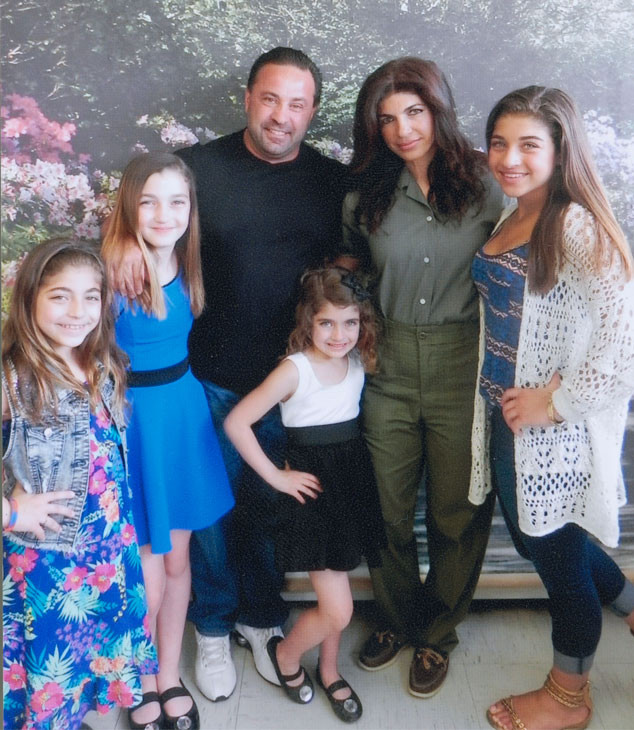 AKM-GSI
This isn't Real Housewives. This is real life!
As Teresa Giudice continues her 15-month prison sentence for fraud, a new photo of the Bravo star has surfaced that shines light on how she's doing behind bars.
In a family picture believed to be taken on Mother's Day, the Real Housewives of New Jersey star is seen wearing boat shoes and prison-issued green scrubs as she poses with her four daughters and husband Joe Giudice.
Meanwhile, Gia Giudice and her younger sisters are all smiles as they enjoy a special meeting with their mother.
"As far as prison goes, she's maintaining. She's adjusted well, she has a routine and she just takes it one day at a time," Teresa's attorney James L. Leonard recently told E! News. "She's spending more time outside. There is a track so she's been walking and running on the track a lot."