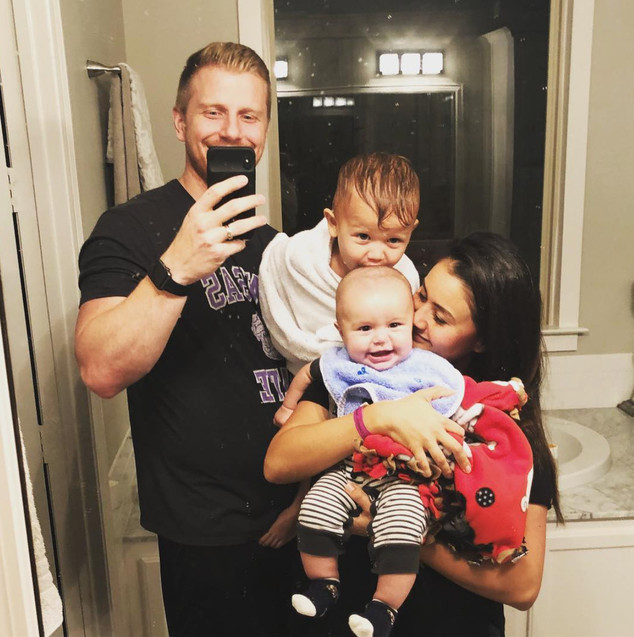 Instagram
The gang's all here!
Sean Lowe and Catherine Giudici's son Isaiah Hendrix Lowe has returned home after a brief stay in the hospital and the parents of two couldn't be happier.
On Friday, Sean posted a photo on Instagram of Isaiah in a hospital bed with Catherine looking over him. "Long story short- we took our little dude to the pediatrician yesterday for a bad cough he developed and ended up in the pediatric ICU," he explained in the caption. "We're still here and probably will be for a couple more days. Isaiah's got bronchiolitis and his little body is having a tough time getting enough oxygen."
According to Lowe's Instagram post, Isaiah, who is about to turn six-months-old, was "not having the best time." He added, "We're just super thankful we took him to the doctor when we did. We're confident he'll be just fine but prayers are always welcome."
On Wednesday, Sean shared a photo of the family of four and they all looked elated to be together.