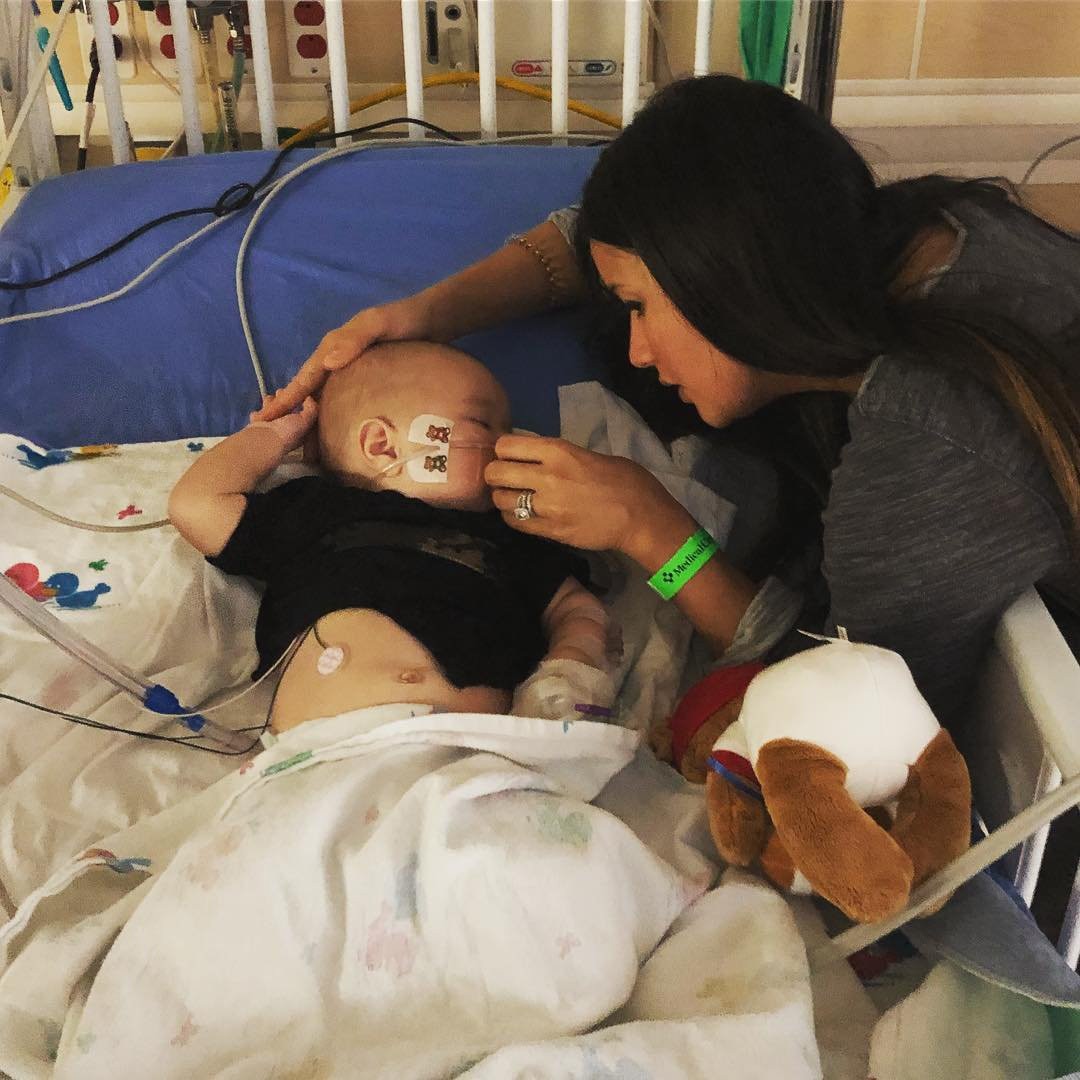 Instagram
UPDATE: Sean Lowe said on Instagram on Sunday that son Isaiah is "in good spirits," a day before he was released from the hospital on Monday evening. Fans could tell the family was getting back into the swing of things when Sean joked on Twitter: "After the stress of watching my baby boy in the ICU for four days, I truly feel like I love him even more now. Kinda sucks for Samuel though. Now he's in a distant second place for favorite kid."
__________________
Sean Lowe and Catherine Giudici's son has been hospitalized.
On Friday, the former Bachelor revealed what his family has been going through in the past few days. Alongside a photo of their son Isaiah, Sean wrote: "Long story short—we took our little dude to the pediatrician yesterday for a bad cough he developed and ended up in the pediatric ICU. We're still here and probably will be for a couple more days."
In the post, the father-of-two shared that Isaiah was diagnosed with bronchiolitis, which is when there is inflammation of the bronchioles in the lungs. Unfortunately, this means Isaiah's "little body is having a tough time getting enough oxygen," Sean said.
Jonathan Leibson/Getty Images for WE tv
Sean added that the five-month-old is "not having the best time" in the hospital, but thankfully, "the doctors and nurses have been great."
Moreover, they are "just super thankful we took him to the doctor when we did." 
And while bronchiolitis is a treatable condition and they are "confident he'll be just fine", Sean and Catherine said, "Prayers are always welcome."
The reality TV couple welcomed Isaiah in May and have been enjoying life with two kids. As for Isaiah's older brother Samuel, he loves being a big brother. "We weren't sure how this would all shake out, but he's very loving. I think the first time that he saw Isaiah in the hospital, we said, 'Go and kiss your brother,' and he walked over and kissed him and everyone in the room was like, 'Aw.' And you could see Samuel's face light up like, 'Wait a minute—they like it when I do this,' so now he just kisses him about 100 times a day," Sean once told E! News. 
We wish Isaiah a speedy recovery!
(Originally published on Friday, November 2 at 7:26 p.m. PT)