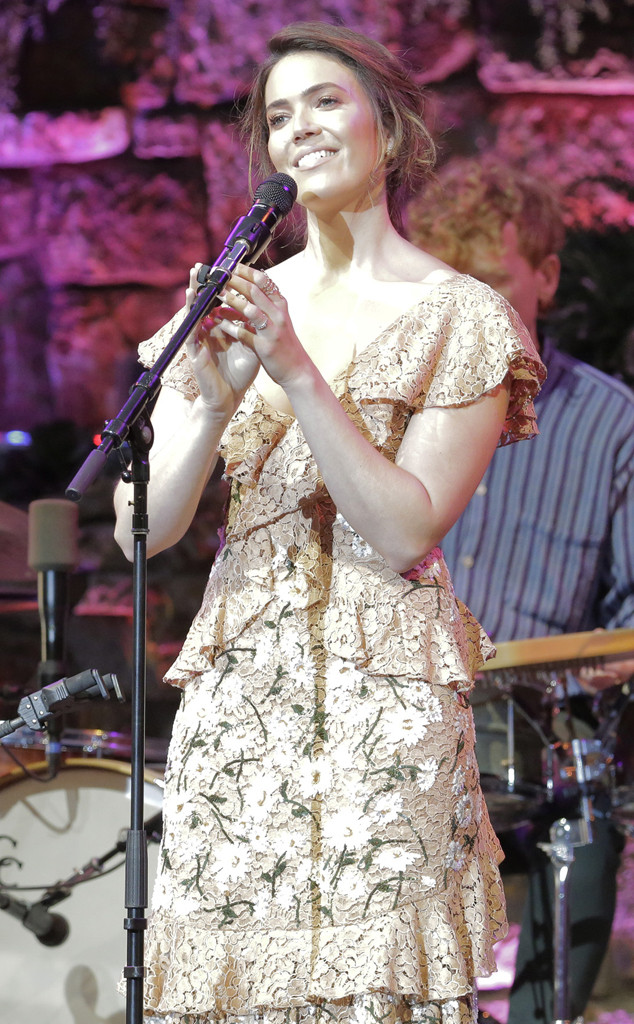 Chris Haston/NBC/NBCU Photo Bank via Getty Images
"Tomorrow."
That's what Mandy Moore promised on Monday, along with a few seconds of a guitar lick, an all-too-brief sample of what her fans have been waiting for—Moore's debut single from her first new album in 10 years.
"Song title?? Release time?? Which platform???? WE NEED DETAILS AMANDA," @ashleyontheair demanded to know.
Well, this morning—with her career once again on fire after a creatively fallow stretch that had her wondering if her time had passed—Moore is back with "When I Wasn't Watching," which doesn't bother to hide its message under a veil of metaphor.