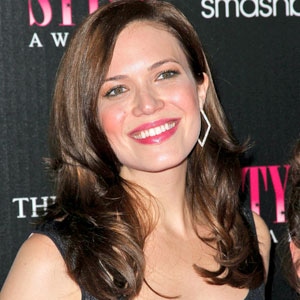 Frederick M. Brown/Getty Images
We've already been told that the duo "work well together," but now we'll know for sure.
Singer Mandy Moore will be collaborating with her singer-songwriter husband Ryan Adams for her follow-up album to the 2009 release Amanda Leigh, CBSNews.com reports.
"I'm probably going to work with my husband on this album," Moore told CBS News. "I'm not sure necessarily in what capacity, but we've been writing a little bit together. He has a studio, so I definitely want to make my record there."
Moore also explains, "There's a lot to say and a lot that's happened to me in the last three or so years since the last record's come out. So I have been writing a lot and it's definitely going to be an intense, emotional record. I'm excited about it. I'm excited to get into the studio and start recording."
When asked about planning to do any musical projects with her husband back in 2010, Moore told E! News, "I don't know about a duet. But I would love to work with him on the next record. I'm sure he'll be involved in some way. We work well together."