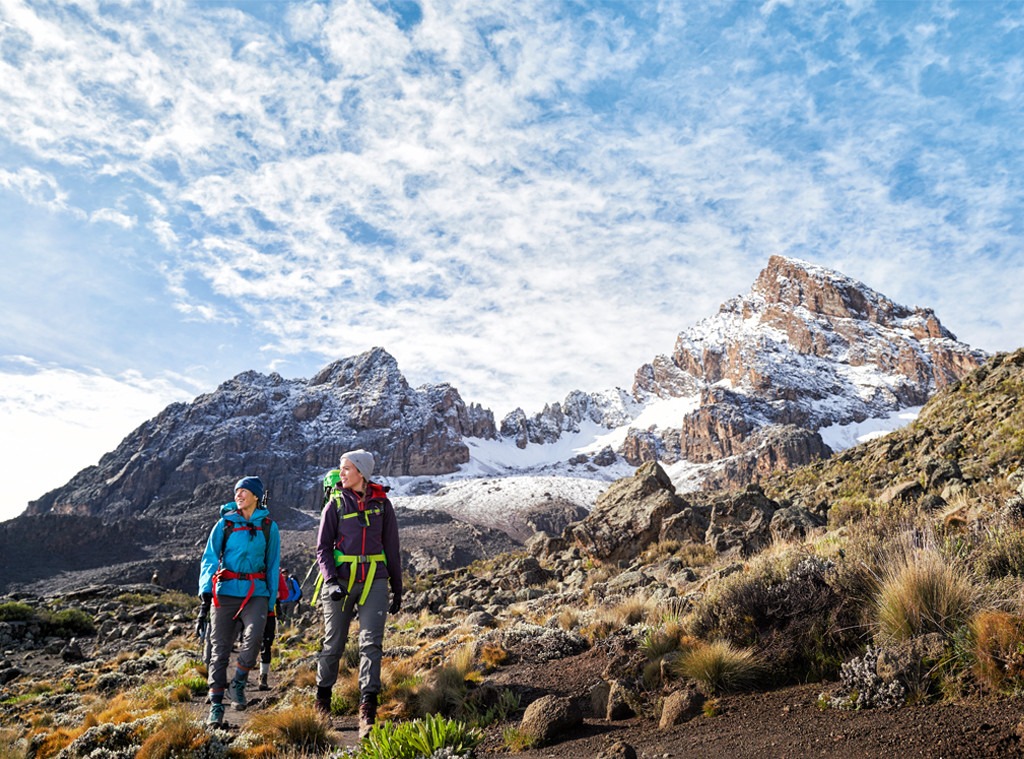 Andrew Maguire for Eddie Bauer
They're the tops!
Mandy Moore has officially scratched off her No. 1 thing to do on her bucket list: climbing Mount Kilimanjaro in Tanzania!
The This Is Us star, who just wrapped season 2 of her hit show, set out with fiancé, Dawes singer Taylor Goldsmith, and a few of her best buds, hiked and summited the daunting 4,900 meter mountain earlier this week.
Following the feat, the singer and actress hopped on Instagram to share some photos taken by Andrew Maguire with her crew and wrote about what the once-in-a-lifetime journey has meant to her.
"I have dreamed the dream of climbing Mt Kilimanjaro since the age of 18," wrote the star, who was sponsored on the expedition by Eddie Bauer. "Thanks to @eddiebauer, my partner in this adventure, this past week saw #1 on my bucket list come to fruition and I lived out one of the most rewarding and challenging experiences of my life with a few of my best friends." 
Mandy continued, "There was no reception on the mountain so I'm going to dole out some pics of our trip over the next few days. Stay tuned-it's worth it! #liveyouradventure."
In addition to her fiancé, whom E! News reported she got engaged to in September, the TV star also traveled with fellow adventure-seekers Ashley Streicher, Jennifer Dalton, Chase Weideman and Lynsy Dyer.
Mandy later took to Insta to detail when she summited: "On the night of our ascent to the summit, we woke up at 11pm (after a few hours of napping) to enjoy a couple of nervous minutes together with a cup of coffee before it was time to gear up in my our warmest layers and start the nearly 8 hour trek to highest point in Africa- 19,341 ft. In total darkness, we took it pole pole (slow slow) and trudged through rain, sleet and snow, where seemingly everything on our person managed to freeze (water bottles, backpacks, our eyelashes, hair, fingers, toes, etc...)
Despite all that, she and her crew persisted, "Oddly, I've never felt more determined to tackle such a physical challenge before and yet the combined elements of exhaustion and extremely cold weather made it much trickier than any of us were prepared for. All of that aside, ultimately reaching the threshold of the true summit was more emotional and overwhelming than I had thought possible. Kilimanjaro demands a lot from those who traverse her trails. You have no choice but to show up. And we did."
She ended the story with these empowering words: "There's nothing more empowering than realizing that we are all capable of so much more than we give ourselves credit for."
Mount Kilimanjaro is the highest mountain in Africa. 
ClimbMountKilimanjaro estimates that between six or seven die each year trying to hike the mountain and that it's impossible to discern how many people have died hiking it in total.