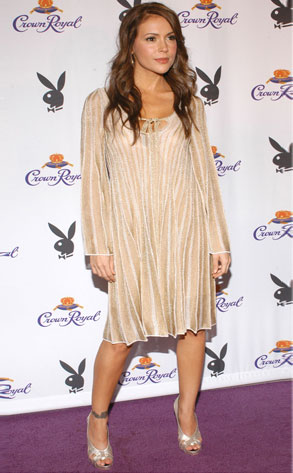 Araya Diaz/WireImage.com
Alyssa Milano has joined the list of people who are upset with the new MTV show Jersey Shore. Italian-Americans are very unhappy with the way they are being portrayed on the show, and Milano agrees. She said that her husband showed her the trailer and that it "upset" her. She won't be watching it.
While I agree that the people on that show are ridiculous, I think people are overreacting. It's just a show about a bunch of morons getting drunk on the Jersey shore, which is what happens at the Jersey shore. I know, I witnessed a few unwanted pregnancies there in my day.
Alyssa Milano should probably keep her mouth shut about people embarrassing Italian-Americans. I have two words for you, Alyssa: Tony Danza.