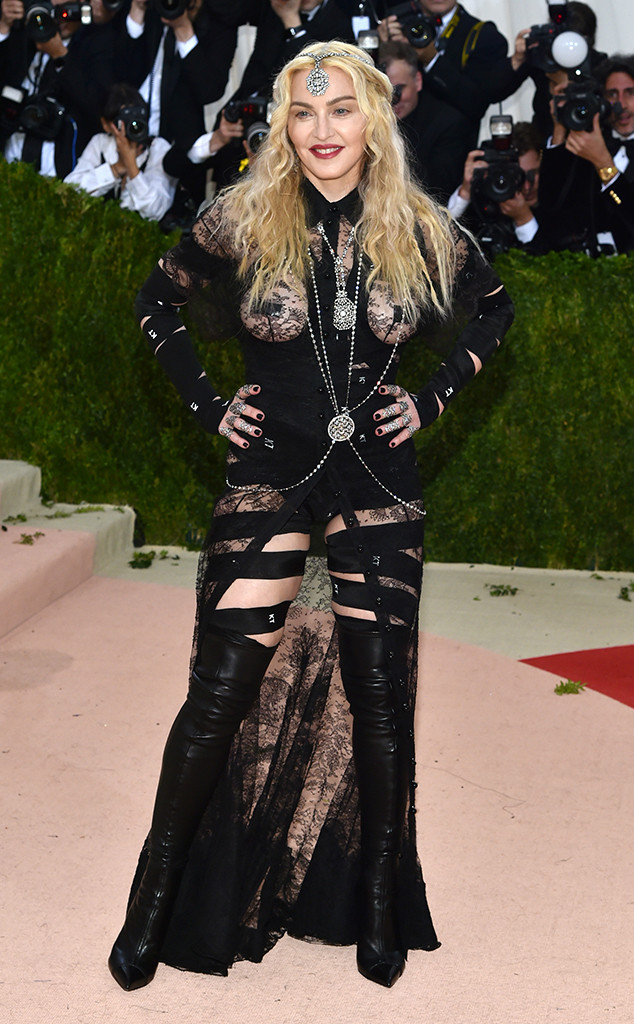 Andrew H. Walker/REX/Shutterstock
Madonna hosted her highly exclusive Oscars after-party last night and, per usual, the event was flooded with some of Hollywood's hottest stars.
In a photo uploaded to the iconic singer's Instagram account today, Madonna posted an image alongside Kim Kardashian and Cardi B, writing, "Gang-Gang" in the caption. In the pic, the women are posing while peering through a ripped sheet of white paper.
And in a video posted by Cardi B's stylist Kollin Carter on the social media app, the women can be seen ripping the paper while Madonna bites the backdrop, wearing long gloves and a black biker hat.