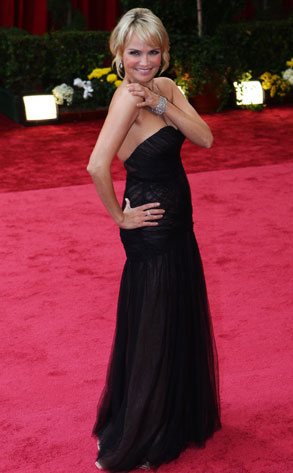 Dustin Snipes / Sharp Shot
Kristin Chenoweth wants the movie adaptation of the Broadway musical Wicked to be made pronto.
Why?
Because Chenoweth wants to play Glinda, the role she originated in the original Tony Award-winning show.
"I did create it," Chenoweth tells me. "I originated it. It would be hard for me not to want to do it...But they need to hurry up before I'm 45!" (She turned the big 4-0 last month.)
With or without the Wicked movie, Chenoweth is doing all right...