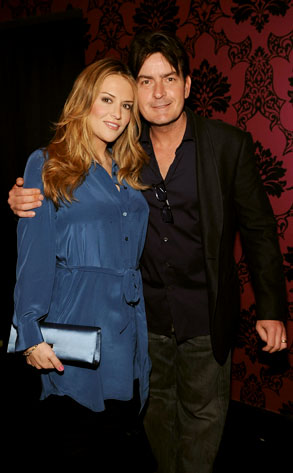 Denise Truscello/Getty Images
If Charlie Sheen and Brooke Mueller do reconcile, it won't be for long.
At least that's what a source close to the situation tells us.
"Brooke's been wanting a divorce for at least two months, but she was holding out until Charlie signed a new contract [for his sitcom]," the source says. "She thinks she can get more money."
Despite both camps' publicly stated desire to reconcile, our source suggests, "They'll get back together temporarily, but it'll end in divorce."
Sheen has been "doing some soul searching" to figure out what he wants to do next, according to the source, but "everyone around him is telling him to get out of the marriage."
As for Mueller negotiating for hush money, the source says she's trying to get their prenup thrown out. (Mueller's lawyer insisted to E! earlier today that financial discussions have not taken place.)
Plus, says the source, Brooke has "something else on Charlie" but declined to give specific details.