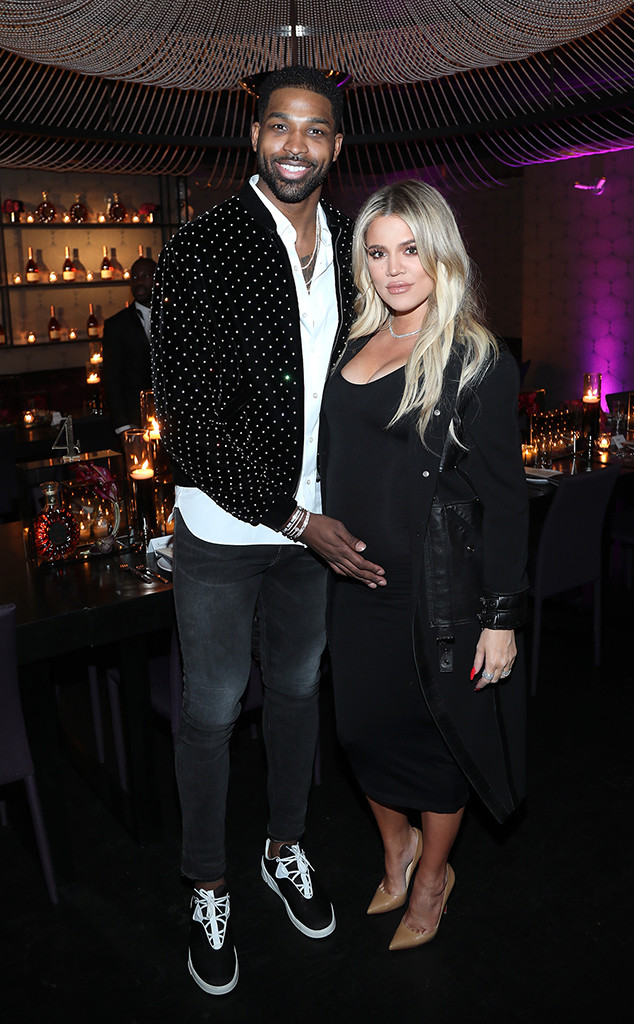 Courtesy Getty Images for Rémy Martin/Jerritt Clark
Khloe Kardashian's due date is fast approaching!
The Keeping Up With the Kardashians star, who is expecting her first child with boyfriend Tristan Thompson, revealed Monday that she's eight months along, which means she's just weeks away from giving birth.
Before the baby's arrival, Khloe took a trip to Tokyo this week with sisters Kim Kardashian and Kourtney Kardashian. When she returns home, the countdown really begins until she gives birth and E! News has learned how Khloe is feeling in the days leading up to the baby's arrival.
The insider tells us that while Khloe is "feeling great" and is "very excited," she's "also a bit nervous about how the delivery is going to go and all of the unknowns."