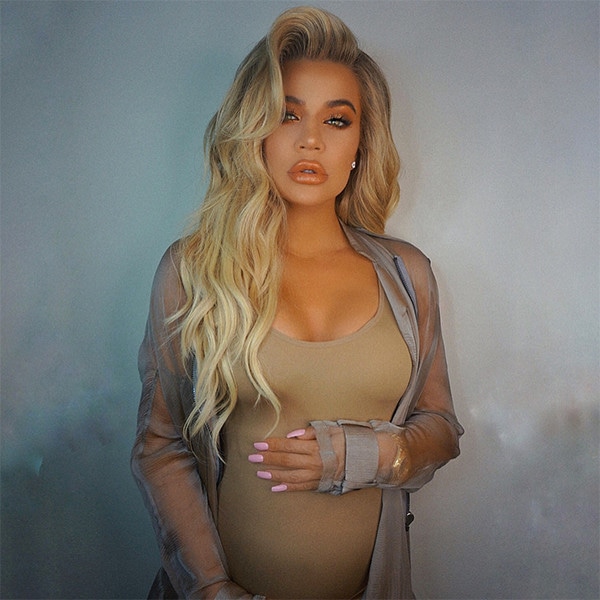 Instagram
Let's talk about sex, baby!
Khloe Kardashian ended her app's "Love & Lust Week" by answering a fan's intimate question about how being pregnant has affected her sex drive. "I have always heard that women are extra horny when they're pregnant," she said on her website, "but for me it's been interesting."
"In the beginning, sex was the same. As I got into my third trimester and started to get bigger," the E! star added, "it became harder to have sex and a little more uncomfortable and limiting."
Luckily, she said her boyfriend Tristan Thompson has been "amazing" and "would never make me feel different in any way." Still, "I'm sure it's uncomfortable for a man to have sex with a pregnant woman too. Personally, I get uncomfortable and insecure. Also, you can't move the same, so you kind of feel useless, LOL. But you just have to improvise and do the best you can."
Khloe has never shied away from discussing the ins and outs of her sex life. When she appeared on Howard Stern's radio show in 2016, for example, she spoke candidly about her "puffy p---y," revealed when she lost her virginity and shared oral sex tips. When the topic of penis size came up, the reality star confessed, "I don't want anyone with an eenie, tiny one. But if you know what you're doing then you still know what you're doing. There's more to it than just f--king..."
Proudly, Khloe added, she has "never had any complaints" about her genitals.
Keeping Up With the Kardashians returns this September, only on E!