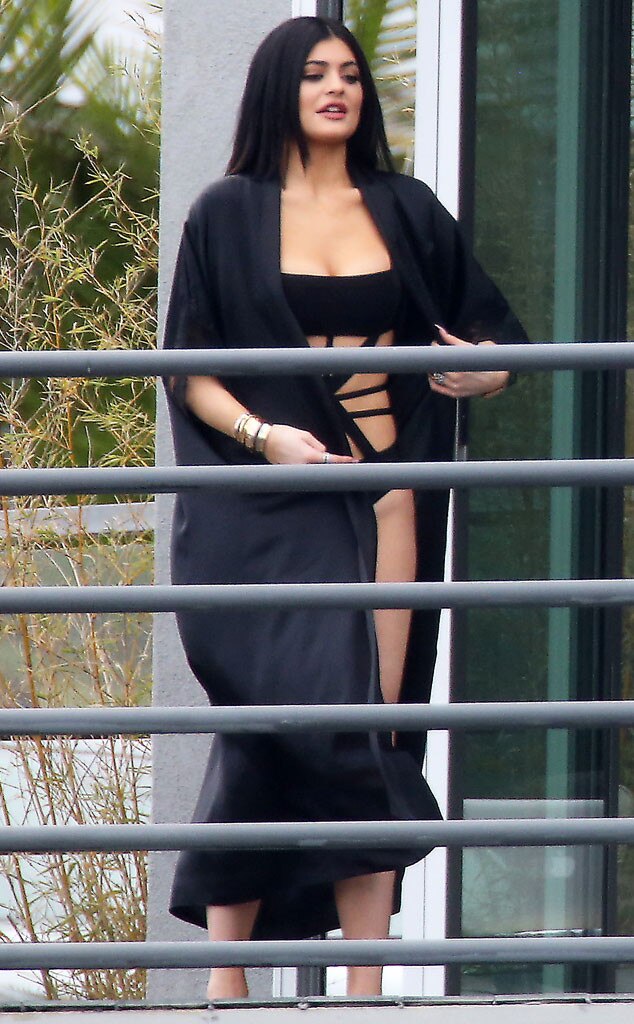 Splash News
It's a good thing it was rather overcast in Los Angeles on Tuesday, because Kylie Jenner likely avoided some very peculiar tan lines!
The 17-year-old Keeping Up With the Kardashians star wore a black, cage-style monokini for an outdoor photo shoot on the balcony of a home in the Hollywood Hills. Kylie also wore what appeared to be 5-inch black stiletto heels and was partially covered by a full-length black jacket, opened to reveal the strappy swimsuit.
The photo shoot (whose lighting was likely perfect from a photographer's perspective) took took place two days after the season 10 premiere of Keeping Up With the Kardashians. It is unclear what outlet it was for.
Kylie, who sports what appears to be either hair extensions or a black wig over her shoulder-length locks, was also seen wearing black and neon green cropped leggings over her monokini, with matching sneakers and a neon green towel draped over one shoulder.