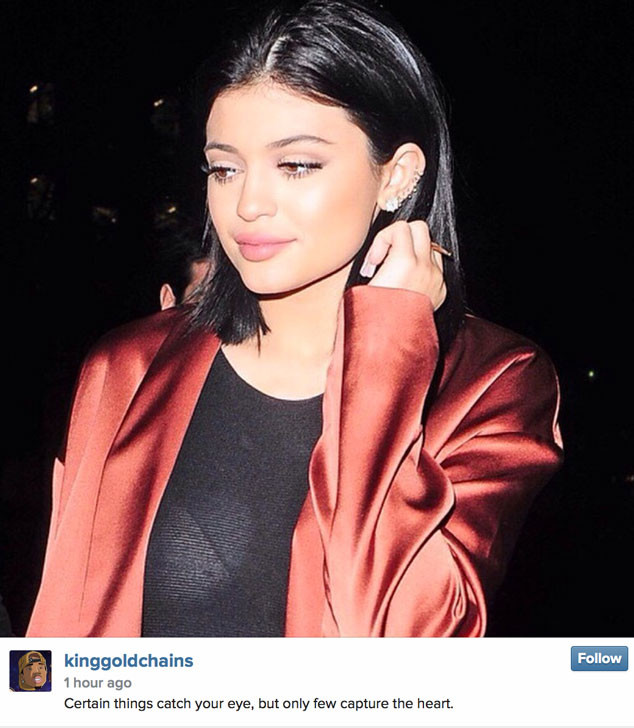 Twitter
Tyga may deny that there's anything romantic going on between him and Kylie Jenner, but the rapper just posted a ridiculously sweet Instagram post in honor of his, um, friend (?) that continues to make fans think otherwise.
Sharing a paparazzi shot of the 17-year-old looking flawless as always, T-Raww accompanied the picture with the popular Michael Nolan quote, "Certain things catch your eye, but only few capture the heart."
Aw, that is such a cute post to write about your platonic friend. Seriously, so nice.
The 25-year-old rapper has been asked about his status with the E! star for months, but even moreso recently, when he joined Chris Brown on a promotional tour to talk about his new album Fan of a Fan.