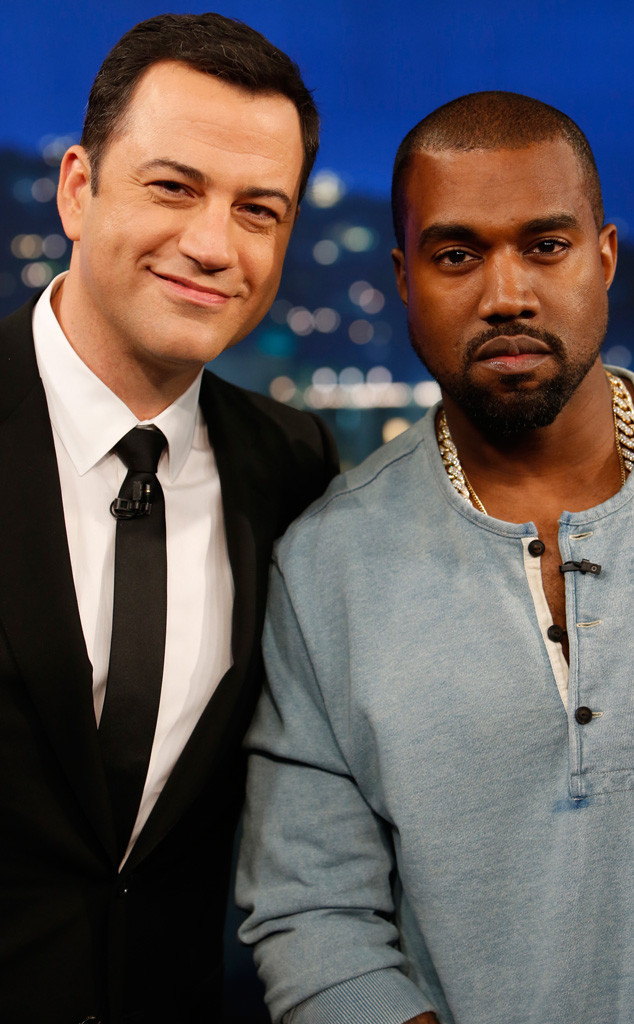 Randy Holmes/ABC
Jimmy Kimmel has a request for Kanye West when he appears on his show on Friday.
He'd love Yeezus to read some mean tweets!
"I wonder if we've ever asked him," Kimmel told me on the Austin set of Jimmy Kimmel Live (he's doing all of his shows from SXSW this week). "We'll definitely ask him."
But then again, we all know how unpredictable Mr. West could be.
"Maybe we'll run it by Kim first," Kimmel said. "She seems more relaxed with that sort of thing."
Kimmel actually isn't sure if Kim is jetting to Texas with her husband.