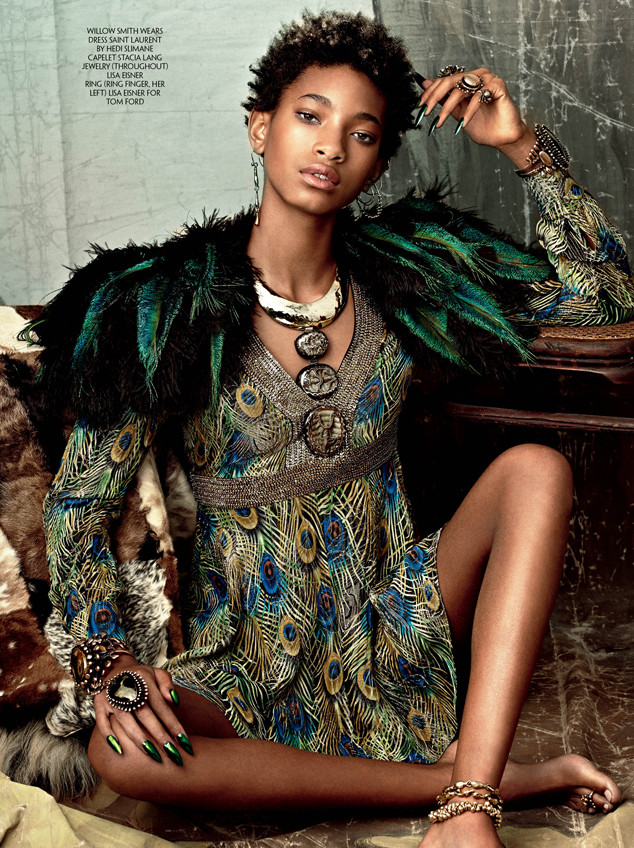 Bjorn Iooss
She used to want to whip her hair back and forth, but it looks like those days are behind Willow Smith.
Will Smith's daughter appears in CR Fashion Book's Issue 6 and discusses her goals for 2015 and her personal style, both of which might surprise you about the 14-year-old. When asked about what she hopes to accomplish in 2015, she keeps it fairly simple.
"I just want to have dreads," she tells the magazine. "I want to embrace my full self, as natural as I can be."
We're all for natural beauty, girl!
Photographed by Bjorn Iooss and styled by Maryam Malakpour, Willow looks gorgeous with her short hair and massive jewels, donning completely different looks in each photo. If anyone can pull off different styles, it's Willow. No wonder she says she's always changing things up.
"I think my look changes all of the time and right now it's a bit more messy, kind of grungy," she explains.