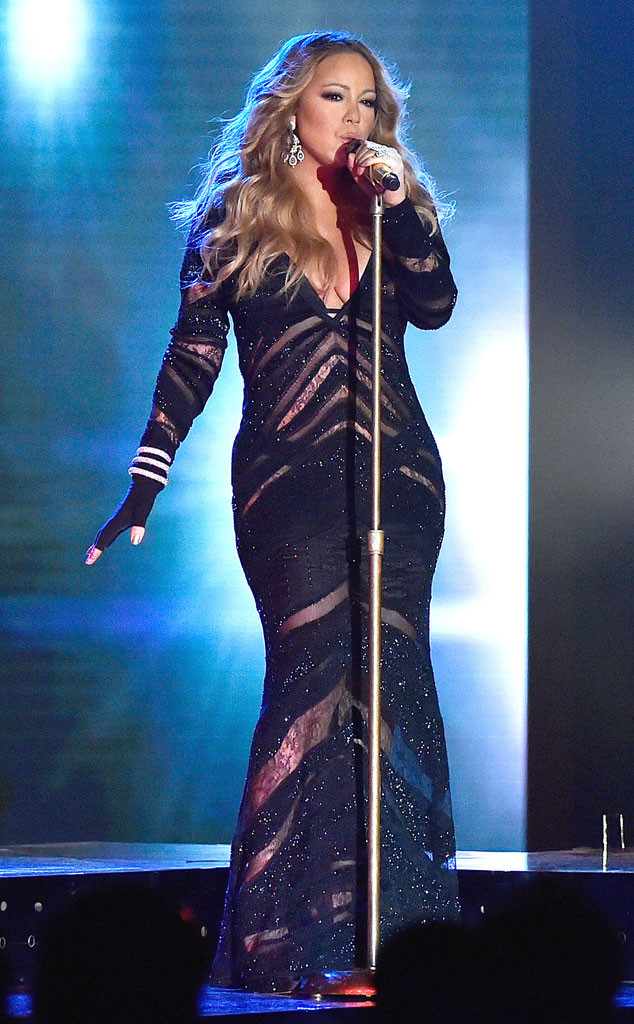 Pascal Le Segretain/Getty Images
Is Mariah Carey calling out hubby Nick Cannon?!
While performing in Tokyo this weekend, the 45-year-old singer changed the lyrics to Billie Holiday's classic song "Don't Explain" amid endless reports that she and Cannon are headed for a divorce. In an audio clip of Carey's performance, the pop star can be heard singing "I know you cheated, motherf--ker" instead of "And I know you cheat/ Right or wrong, don't matter." Some fans are wondering if Carey's lyrics are in reference to Cannon and their marriage troubles.
Meanwhile, a source tells E! News that Carey's plans to split from Cannon are still on course. "She has made up her mind," the insider tells E! News exclusively. "She is definitely divorcing him."