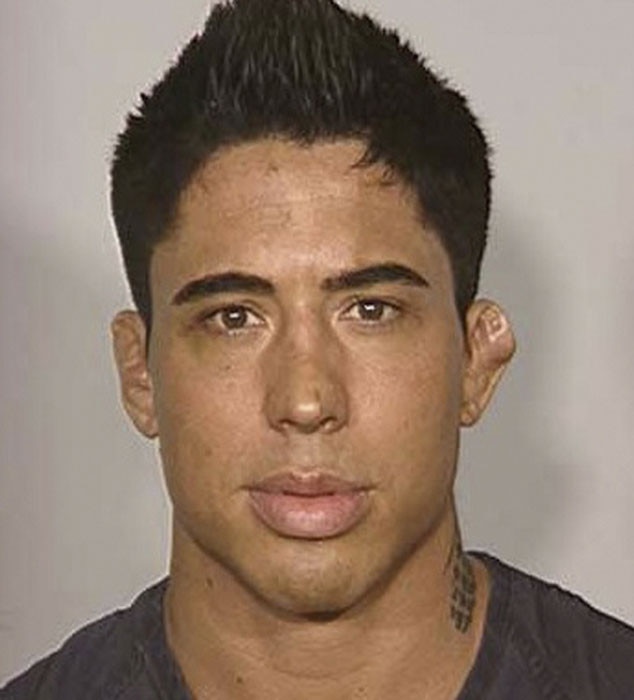 Las Vegas Metro Police
Jonathan "War Machine" Koppenhaver was arrested in Simi Valley, Calif. today, according to NBC News.
The MMA fighter has been accused of beating his ex-girlfriend, adult entertainer Christy Mack. An arrest warrant was issued for the 32-year-old mixed martial artist earlier this week stemming from an incident in Las Vegas, charging him with several counts of battery, assault with a deadly weapon and other crimes, police said, per The Los Angeles Times
Officials took Koppenhaver into custody around 1:45 p.m. on Friday, at the request of the U.S. Marshals Service.
Police said he was found at a Simi Valley hotel, where there was a "a small quantity of cash and some pizza" in the room before he was transported to the Ventura County Jail.