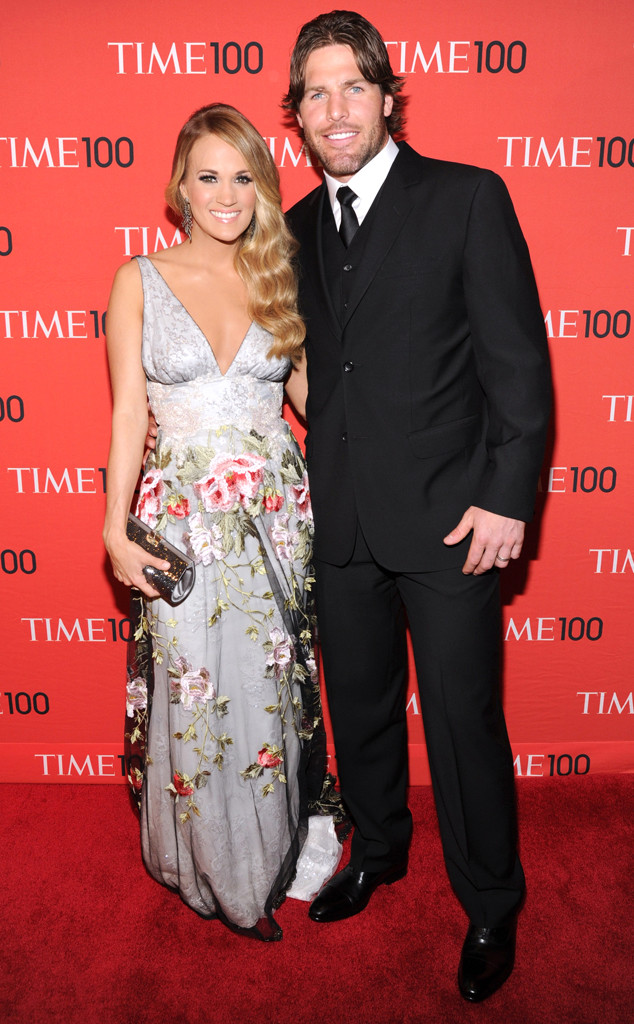 Kevin Mazur/Getty Images for TIME
It's the thought that counts.
Not to mention, it's probably an excellent sign that Carrie Underwood doesn't know (or temporarily forgot) what husband Mike Fisher's Twitter handle is. That suggests they communicate by real means.
But Underwood either was typing too fast or had a bit of a Twitter-brain fart Thursday when she wrote a sweet message for her hockey player hubby to mark their fourth wedding anniversary and accidentally wrote it to @mikefisher.
Which is great for that guy, but Mike Fisher of the Nashville Predators who's married to Carrie Underwood is @mikefisher1212. Oops!