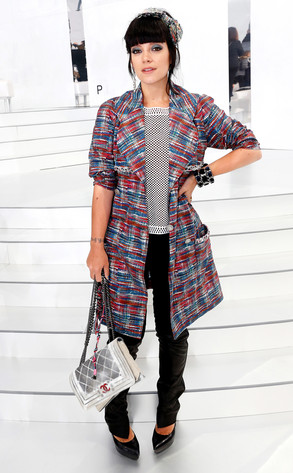 Bertrand Rindoff Petroff/Getty Images
Lily Allen is firing back at British TV personality Katie Hopkins!
Hopkins, who's known across the pond for her shock jock antics, recent slammed the 28-year-old singer during an interview with Heat.
"I'm not one for Lily Allen really," Hopkins said. "I quite liked her when she was singing and kind of interesting and then she went off to tell us all about being a mother. She was removing herself from the spotlight because she wanted to be a mother and that largely I think involved gaining two stone (about 28 pounds) and looking pretty hideous."