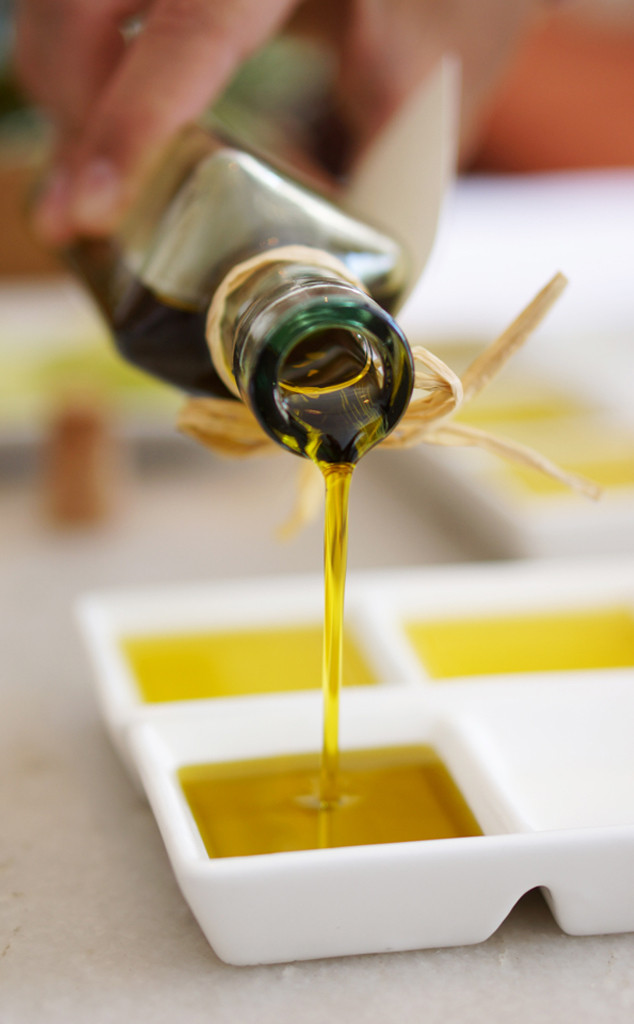 Fig & Olive
For a better diet and healthier cooking in 2014, try incorporating olive oil into the mix.
Our reader Jayda Boyce (@jayda_boyce) tweeted us that one of her New Year's resolutions is to "eat better," while Megan James (@lynch2010) said one of her New Year's resolutions is to "cook more at home."
A great way to do both is to use olive oil in your recipes.
According to the Mayo Clinic, the fat found in olive oil—monounsaturated fatty acids (MUFAs)--is considered a healthy dietary fat, and may lower your risk of heart disease, lower your cholesterol, minimize blood clotting, and benefit insulin levels and blood sugar control.
And the health benefits don't stop there.
While it should be used in moderation (it's an oil and still high in calories), olive oil is full of polyphenols, according to CNN, which helps protects your cells from damage.
Fig and Olive's executive chef Pascal Lorange swears by olive oil for healthier cooking—in fact all of the items on the West Hollywood, Calif. hot spot's menu are made with olive oil, instead of cream and butter (minus a couple of dessert items).