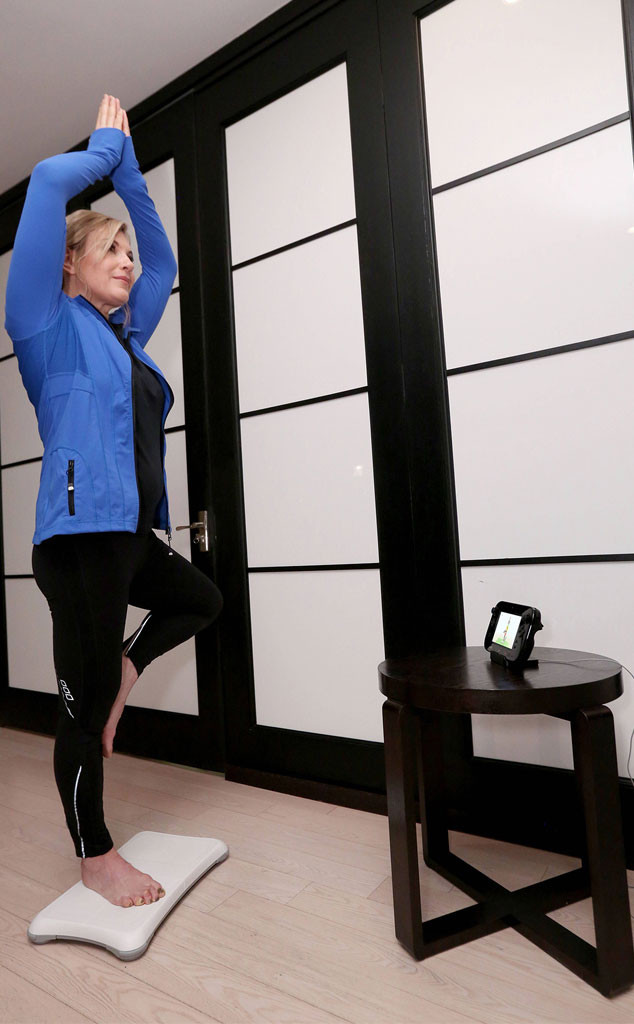 WII FIT U
For most people, one of the top New Year's resolutions is to lose weight and/or get in shape.
Unfortunately, it's also one of the most commonly broken resolutions as well, according to Time, which reported that 60% of gym memberships go unused and the heightened gym attendance we see at the start of the new year is back to normal by mid-February.
So, how do you stay on track with your fitness resolution goals?
According to celebrity fitness trainer, Kathy Kaehler, who has trained the likes of Jennifer Aniston, Drew Barrymore, and Julia Roberts among many other celebs, one of the best ways is to be realistic and consistent with those ambitions.
"I think people overshoot their goals, especially this time of year," Kaehler told us. "If they've never gone to the gym and then they say, 'I'm going to the gym seven days a week,' within a couple weeks it doesn't work anymore. So, I think being realistic is the key to a program that ends up being your lifestyle."