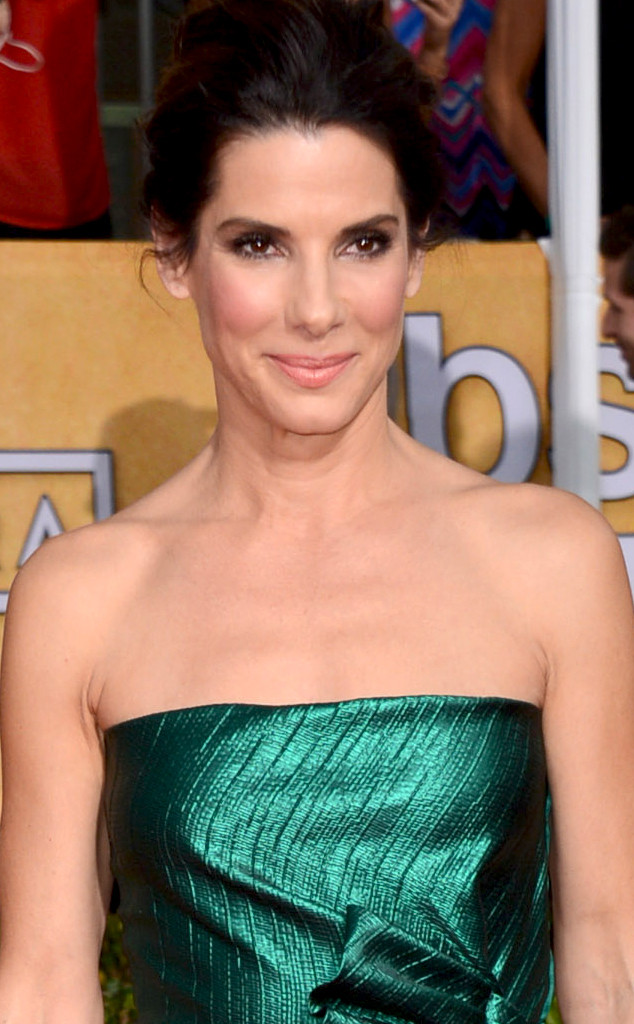 Jordan Strauss/Invision/AP
As if you need another reason to unequivocally adore Sandra Bullock.
Not only did she poke more fun at the amazing joke Amy Poehler and Tina Fey made about her pal George Clooney at the Golden Globes (more on that in a bit), but she revealed that she's going to pull a Justin Timberlake after the show.
"I feel like if you dressed up like this, you should do something with it. I take it home to a four-year-old who doesn't care," Bullock said when Giuliana Rancic asked about her post-SAG Awards plans. "So, we'll see how I am in the middle. But I feel like I should go out. I think we should go out. Go overdressed to Taco Bell!