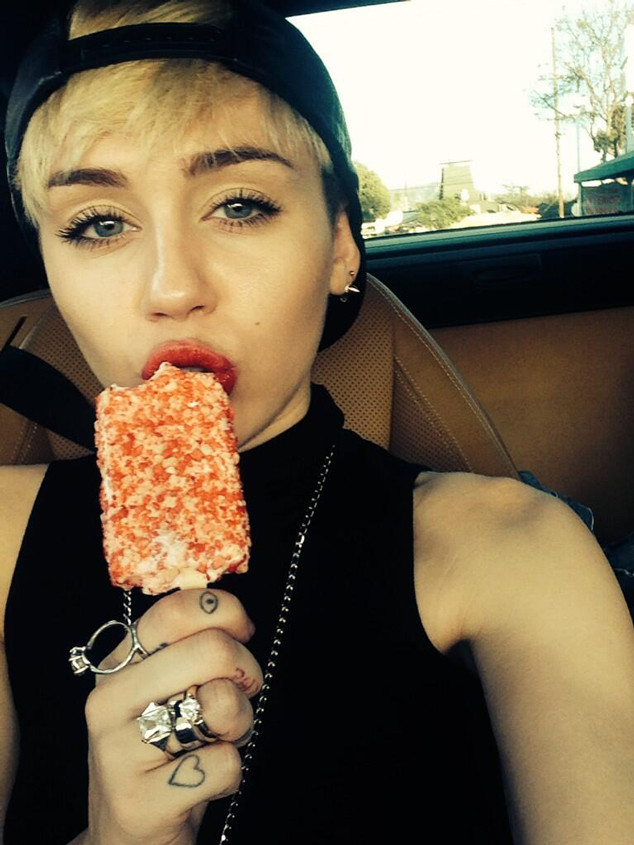 Twitter
Miley Cyrus, along with almost everyone on the planet, enjoys her ice cream.
The singer indulged in a sweet treat earlier today, and shared a sexy selfie on Twitter while chompin' down on a strawberry shortcake ice cream bar. "#yummyasf--k," Cyrus captioned the photo, and well, she's right. Those are really yummy.
Cyrus' picture comes a day after she tweeted, "tooooo. muuuuuuch." with a bunch of ice cream emojis, but clearly, she realized there's no such a thing as too much ice cream. C'mon.