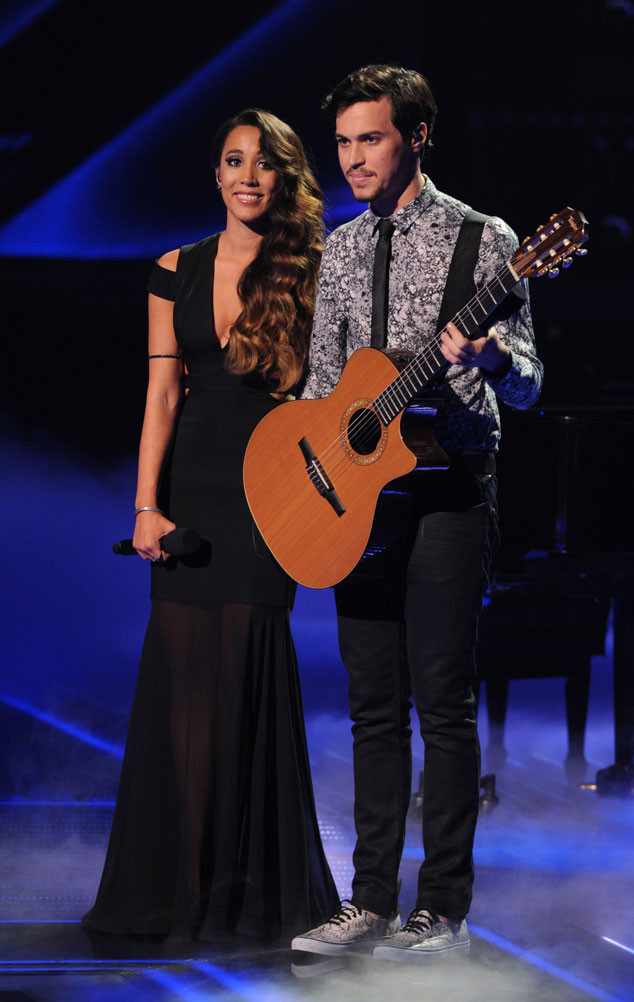 Michael Becker/ FOX
We can't stop smiling.
Why, you ask? Because Alex and Sierra are the newest champions of The X Factor! The boyfriend-girlfriend duo dominated the Fox reality competition series this season and now they have won the coveted one million dollar prize and a record contract with Sony.
E! News caught up with the folk twosome just minutes after their big win to get their beyond adorable reaction and find out the plans for their highly anticipated debut album. Plus, we caught up with X Factor's bossman Simon Cowell to see what's in store for season four.