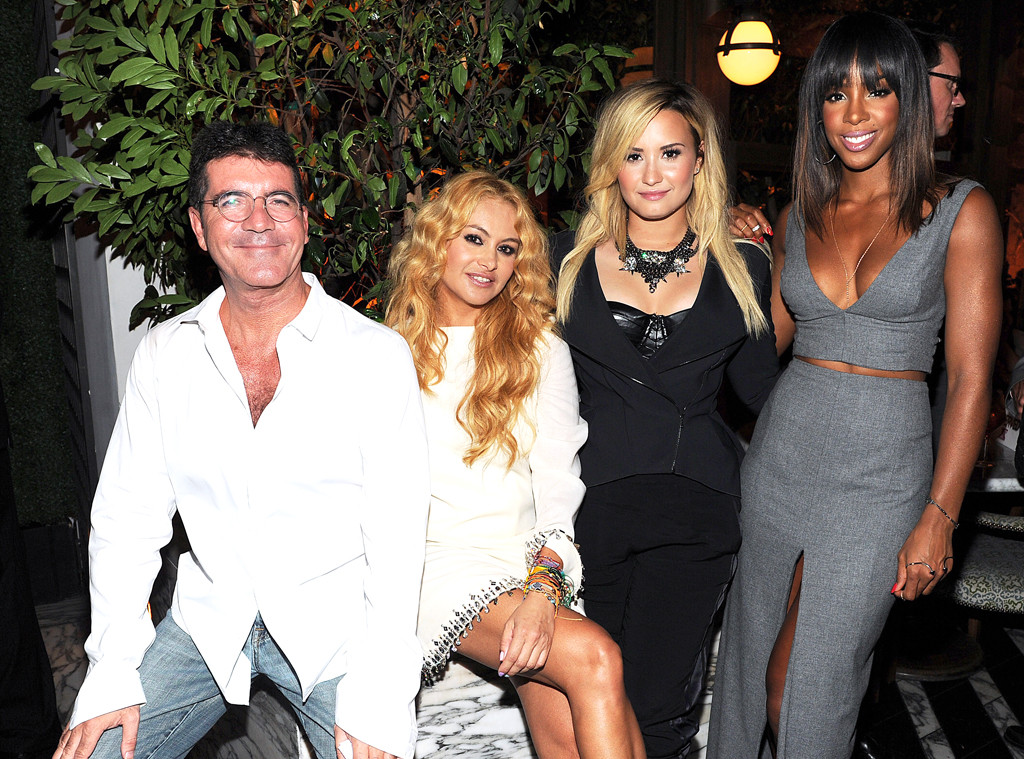 Frank Micelotta/Invision for FOX/AP
Another season, another judging shakeup on The X Factor!
Prior to the final performance show of the season on Wednesday night, the FOX reality series made headlines when it was reported that Demi Lovato would not be returning as a judge in season four. (If the show even comes back; Fox has yet to pick The X Factor up for next season.)
And backstage after the show, Lovato confirmed to E! News that she is exiting the series. "It's been an awesome experience, but I'm itching to go back to music," she said.
Related:
Demi Lovato Leaving "X Factor"
And while she may be taking a year off from The X Factor, Lovato clarified, "I wouldn't call it I'm taking the year off...I'm getting ready to go on a bunch of tours that I'm planning and that I've announced. I'm going to start the Neon Lights tour, which is going to be an awesome show that I've never done before."
Lovato came on the show in its second season and re-joined Simon Cowell at the judges' table for season three after the departures of Britney Spears and L.A. Reid (who were replaced by Kelly Rowland and Paulina Rubio.)
And Simon Cowell, the show's executive producer, admitted to us that he isn't surprised by Lovato's exit.
"I always thought with Demi it'd be a maximum of two years because she has the tour next year," Cowell said, adding that he would welcome the blue-haired beauty back anytime. "People leave and they come back, we're used to that on our show. So the door's open."
As for his ideal season four replacement? "Miley Cyrus. She's got a big mouth!"
But a source told E! News, "There haven't been any conversations about judges next year."
The X Factor's finale airs tonight at 8 p.m. on Fox.