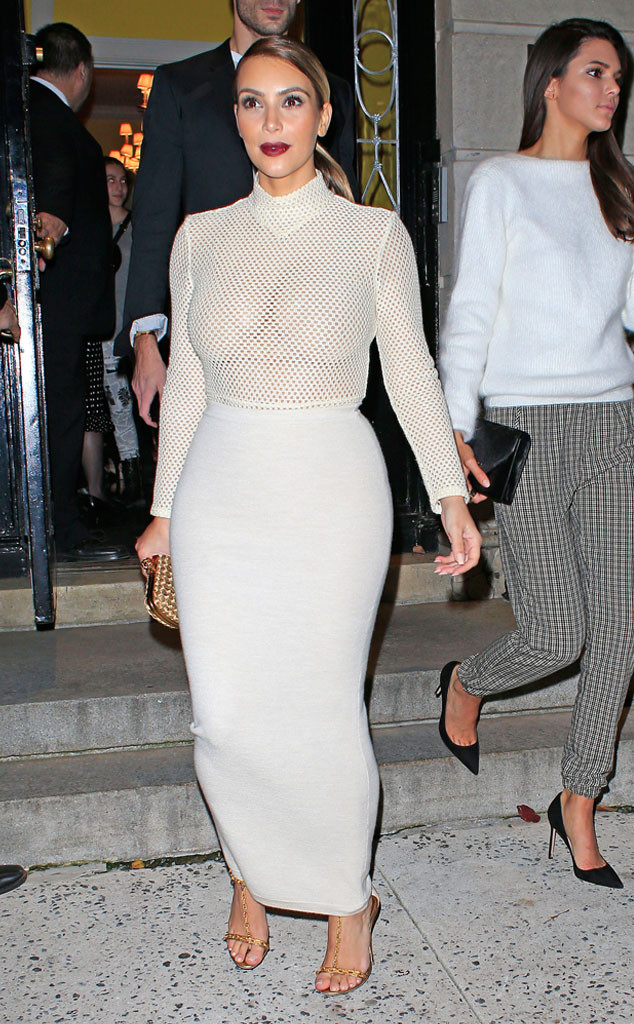 Splash News
Kim Kardashian showed off her own fine frame at a photography exhibit tonight in New York City.
Dressed in head-to-toe ivory, Kanye West's leading lady left little to the imagination in a long tight skirt and a laser-cut turtleneck that would have been rather conservative if it hadn't been entirely see-through.
Pilates at work, friends.
Kim hit the VIP preview of fashion photographer Mario Testino's new show, "Alta Moda," with little sis Kendall Jenner, who's no slouch in the style department, either.