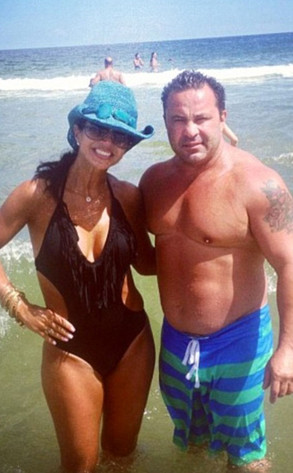 Instagram
Let her clear the air!
Real Housewives of New Jersey star Teresa Giudice has taken to Twitter to speak out about the latest allegations made against her and her husband Joe.
Reports claim that the famous couple cannot leave New York or New Jersey before their next court hearing on Aug. 14, and were forced to surrender their passports during their latest court appearance on Jul.y 30.
But that's not entirely true, says Teresa.
"About me not being able to leave NJ & NY don't believe the rumors out there. Most things people saying just aren't true," she wrote on the social media site.