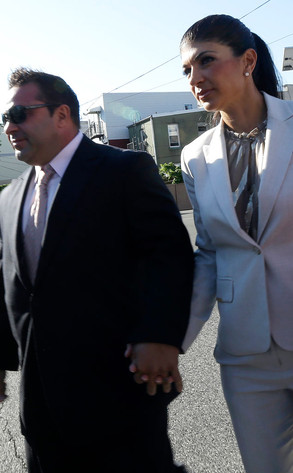 AP Photo/Julio Cortez
Finally!
Real Housewives of New Jersey star Teresa Giudice is speaking out after appearing in court Tuesday with her husband, Joe. The Bravo couple has been accused of conspiring to defraud lenders, illegally obtaining mortgages and other loans and allegedly trying to shield their assets during a bankruptcy case.
And now, the mother of four has taken to Twitter to speak publicly about the legal scandal.
"Thank you all so so much for your love and support. It means the world to me and my family! TANTI BACI Xx," she wrote.
For those of you who don't speak fluent Italian, tanti baci means many kisses.