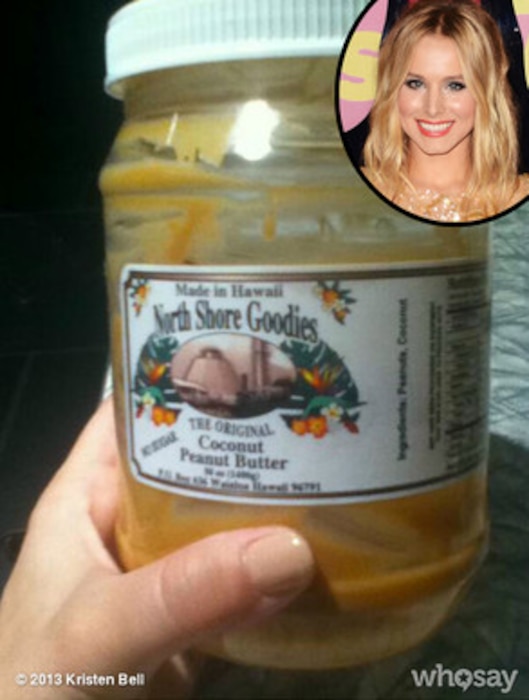 Kristen Bell/WhoSay
Hey, raising a newborn takes a lot of energy.
So, it only makes sense that Kristen Bell who gave birth to daughter Lincoln on March 28, would be loading up on the protein.
Earlier today, Dax Shepard's pint-sized fiancée posted a WhoSay photo of a nearly-empty jar of coconut peanut butter. She captioned the shot: "You guys, who the hell finished off this delicious 50g jar of coconut peanut butter that totals 9000 calories?!?! #itwasmeyouguys @nsgoodies"