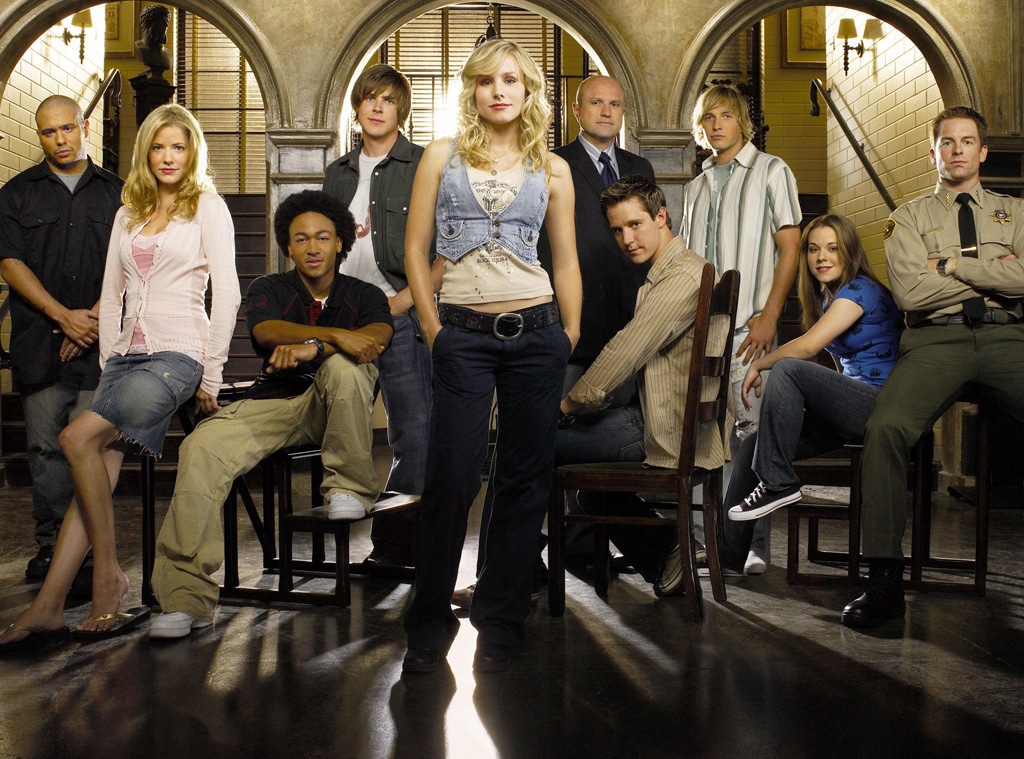 UPN
You guys like Veronica Mars. You really like it!
Marshmallows everywhere are currently celebrating  (or rewatching their beloved series on DVD) as Kristen Bell and creator Rob Thomas have already reached their goal of $2 million on Kickstarter. In less than 24 hours.
Yes, Veronica Mars is officially heading to a big screen near you in 2014!
"We will make the sleuthiest, snarkiest, it's-all-fun-and-games-'til-one-of-you-gets-my-foot-up-your-ass movie we possibly can," Bell wrote on the official campaign page. "I promise to give it my all. I promise to work my hardest to give everyone a little bit more Veronica, and I will be oh so honored to do so. "
Thomas revealed that the movie "will be shot over the summer and post-production will happen in the fall" and says they are aiming to "release the movie in early 2014."
As for the movie's premise, Thomas teased a milestone reunion: "Life has taken Veronica away from Neptune. In the years since spoiling Keith's chances to be reelected sheriff, Veronica hasn't taken a case. But something big is about to bring her back home and back to her calling. My goal is to include as many of your favorite characters as possible. It is, after all, time for Veronica's 10-year high school reunion."
Confirmed to return for the film, which Thomas is writing and directing, are Bell, Enrico Colantoni, Jason Dohring and Ryan Hansen, while Thomas is also hoping to bring back Chris Lowell, Tina Majorino, Percy Daggs III and Francis Capra.
The campaign was the largest in Kickstarter's history, and shattered the record for the fastest project to reach $1 million in donations.
To paraphrase the infamous Logan Echolls (Dohring): Make a movie, tiny blond one, make a movie like the wind!