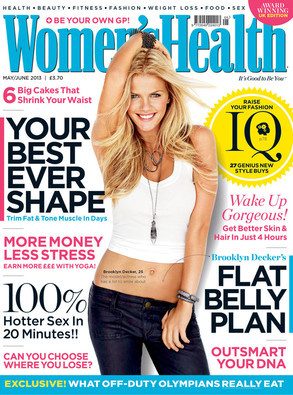 Jeff Lipsky/Women's Health
Consider Brooklyn Decker on Team Jennifer Aniston.
The gorgeous model turned actress recently opened up to Women's Health magazine and confessed she wants the 44-year-old A-lister as her big-screen body double.
"It's got to be Jennifer," the 25-year-old dished. "She's so active and had to be in a bikini for [our movie] Just Go With It—she just had this glow about her. I was a bit awestruck! I was invited to do yoga with her on set, but they had so many good yogis I was intimidated and chickened out."