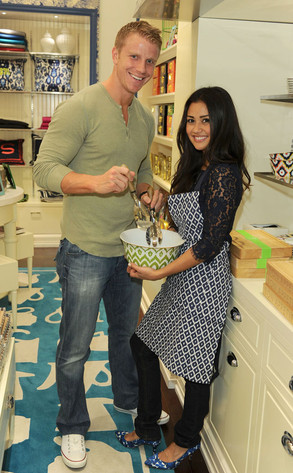 Courtesy: C. Wonder
Sean Lowe and fiancé Catherine Guidici say they want to get married sooner than later.
So, it's no surprise that the Bachelor hottie and his wife-to-be are already looking at making a home together.
The two were spotted shopping at C. Wonder at the Fashion Island mall in Newport Beach, Calif. While they said they were looking to pick up Mother's Day presents, a source reports, the lovebirds also spent quite some time in the home goods section picking out China and looking at cookware. Guidici even tried on some aprons.