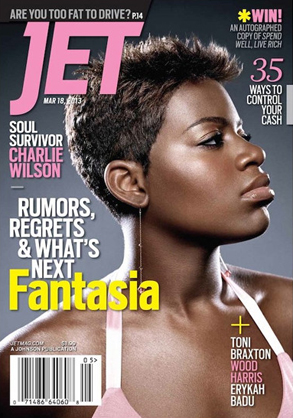 Jet Magazine
Fantasia Barrino was not OK when Jet magazine used a vintage shot of her on the cover of their March cover.
The 28-year-old American Idol took to Twitter to slam the publication for using a photo from 10 years ago, and on Thursday, Jet editor Mitzi Miller issued an apology for how she responded to the singer.
On Feb. 20, Fantasia tweeted an Instagram photo of the cover with "FALSE FALSE FALSE" written over it. "This saddens Me!! It is clear that this picture is 10 Years Old and JET magazine Puts it on the Cover!! After I send them the NEW LOOK AND DIRECTION.. SAD!!," she wrote.