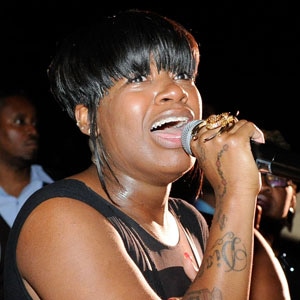 Ethan Miller/WireImage.com
Fantasia Barrino has freed herself, all right.
The American Idol champ has stirred controversy after posting what appeared to be an anti-gay-marriage rant on her Instagram account.
"I Rise ABOVE IT ALL!!! THE WORLD IS GONE MAD. KIDS, THE GOVERNMENT THE church House... Everybody Trying!!!!!!!" writes the 28-year-old singer on Instagram (via goodasyou.org). "Its a lot that going on that the Bible speaks about we should Not be doing. Weed legal in some places, Gay Marriage Legal BUT YET IM JUDGED!!! I'm not doing Nothing for you... My Life!!!!" 
Netizens unhappy with her stance flooded her feed with angry comments, prompting Barrino's reps to release a statement clarifying what she meant.
"Comments made by Ms. Barrino through her Intragram account were recently taken far out of context," read the statement. "Ms. Barrino is not now, nor has she ever been an opponent of the LGBT community. She has supported and performed at numerous events that are sponsored by the LGBT community. Whether it's through a live performance or placement on social media, Ms. Barrino uses every opportunity to reach out and connect with her fans, all of her fans."
Fantasia herself reportedly issued a follow-up post denying any ill will toward the LGBT community.
"It has been brought to my attention that something I said was taken out of context," the Grammy winner noted. "I, Fantasia Monique Barrino, don't judge anyone because I don't want to be judged. The gay community is one of my largest supporters. I support the gay community as they support me. Bloggers please stop misrepresenting the facts."
Barrino, as fans know, attempted suicide in August 2010 by overdosing on pain medication after she was accused of breaking up her babby daddy Antwaun Cook's marriage.
Fantasia's latest single, "Lose to Win," is currently making the rounds on radio and hits iTunes on Jan. 8.