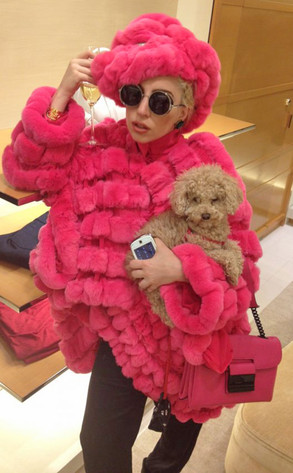 littlemonsters.com
It looks like "Poker Face" singer Lady Gaga is generating controversy by way of a furry face.
Mother Monster was spotted in Cologne, Germany, on Thursday wearing yet another outlandish outfit.
While that's certainly nothing new for the songstress, the fact that she accessorized it with a white fox fur scarf has some folks screaming foul.