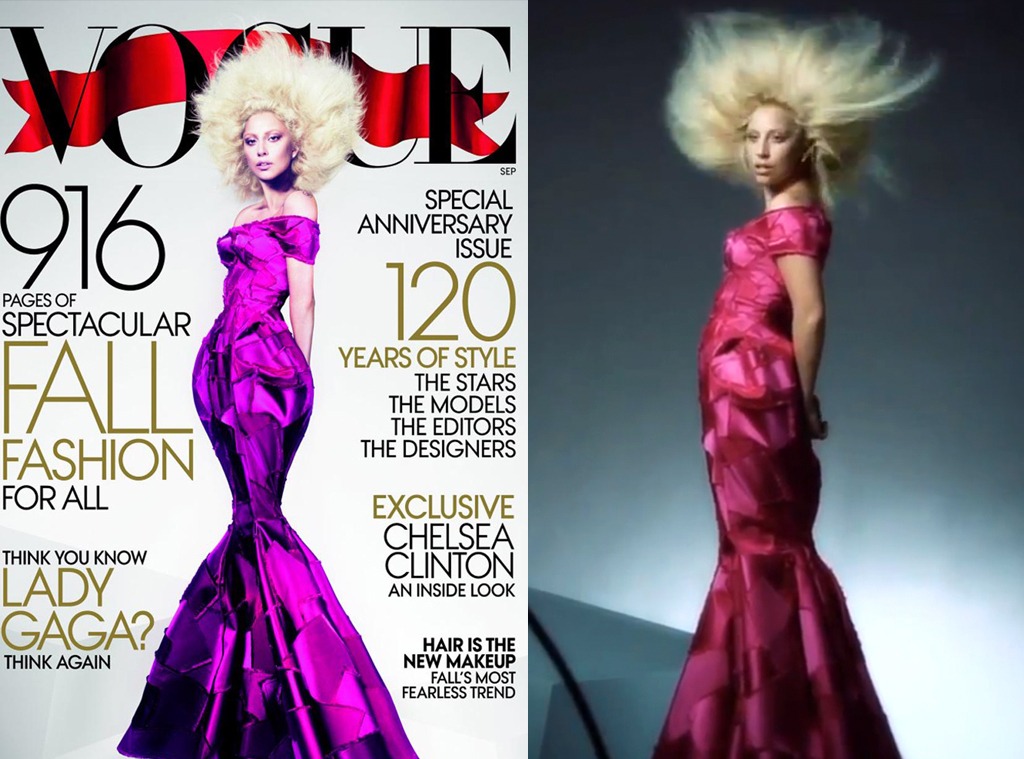 Mert Alas and Marcus Piggott for Vogue
Ooooh, a bunch of little baby monsters are about to have their hearts broken.
By now, any good Lady Gaga fan knows that the pop icon is on the cover of Vogue's fall fashion issue, dressed as a large piece of hard candy in a nipped, purple Marc Jacobs fishtail gown. However, what those little monsters may not know is that Gaga in real life apparently, looks closer to RuPaul after a bout with an industrial-strength laundromat dryer.
How do we know? The magic of behind-the-scenes footage that comes courtesy of Vogue itself.
The takeaway: That is some serious, serious retouching. From our vantage point, it looks like nearly every aspect of the shoot was heavily altered, from the Lady's hair to the shade of her dress to her very shape. 
As any monster will tell you, Gaga is already pure pop perfection, so we're not sure what Vogue was thinking.