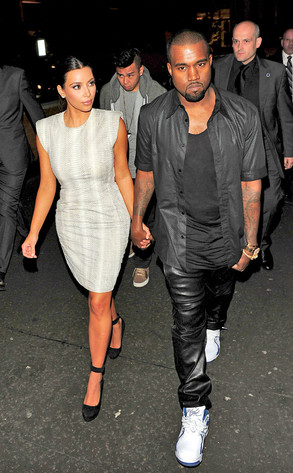 PacificCoastNews.com
Welcome to foggy London town, Kim Kardashian!
The paparazzi were waiting for her when she touched down at Heathrow today, prompting Kim's latest tweet, "What a warm welcome!!!!"
But though she was photographed leaving the airport alone, looking sleek in black pants and a leather jacket, she was soon joined by her now regular traveling companion, Kanye West.
So, what will the jet-setting duo, whose recent public outings have included taking in the Lakers' final game of their first-round NBA playoffs series and hanging in Toronto together, be up to in London?