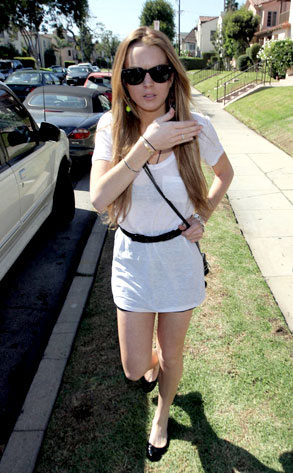 WENN
Lindsay Lohan may be lounging in Mexico, but there's no rest for her weary attorneys, who were back in Los Angeles Superior Court Monday to fight one of the star's ongoing legal battles.
According to court papers filed yesterday, Lohan's attorneys are seeking a dismissal of a portion of a lawsuit filed against the actress by her former bodyguard, David Kim.
In the original complaint, filed April 7, Kim claimed Lohan owes him more than $55,000 for services rendered during his roughly six-month employment, which ended in March 2007. In addition to breach of contract, Kim says he was defrauded by Lohan.
Though now it looks like he may be the one paying out.