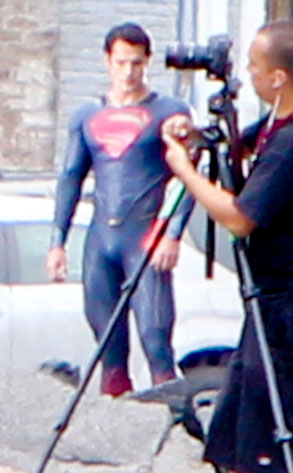 WENN
How can Superman be both covered and completely exposed at the same time?
Some newly released images from Man of Steel provide a closer look at the Immortally buff Henry Cavill fully suited up for crimefighting and...we wonder if it's going to scare purists more than criminals.
Sure, there's still a big red "S" on his chest, but what else is going on here?