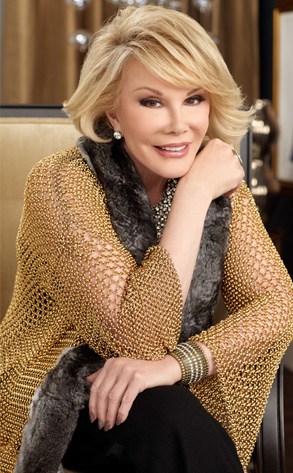 E! Networks
Nobody snubs Joan Rivers and walks away unscathed. The celebs caught by our Fashion Police chief know that well enough. And now, thanks to their omission of Joan Rivers: A Piece of Work from the Best Documentary Feature category, so too will the Oscar voters.
"We were told by someone in the Academy—I can't say who—that the nominating committee didn't think [the film] had enough social significance," Rivers told The Daily Beast.
"I said, 'Next time I'll carry around a crippled child from Africa.' What assholes. But we just got a couple of other awards. It's OK."
In brighter news, it sounds like the Golden Globes just found Ricky Gervais' presumptive successor.