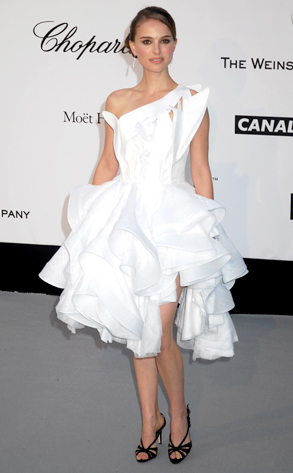 Frederic Injimbert/ZUMAPress.com
Lights, camera, cue the Golden Globe nominations!
But today's list of trophy contenders isn't just about who made the best movie or TV show this year—it's also a red carpet roll call of celebs who'll be putting on the glitz that night!
And what a heavyweight list it is this year! Angelina Jolie, Natalie Portman, Halle Berry, Nicole Kidman...and that's just the movie stars. Holding their own in the TV division are red carpet favorites like Lea Michele and Sofia Vergara. We can't wait to see them all!
Get into the awards season spirit with us by taking a peek at what these Golden Globe nominees wore recently—could there by style clues to their next wardrobe choices?— in our special Fashion Spotlight gallery!