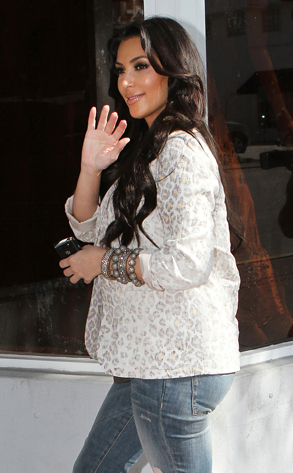 INFphoto.com
Kim Kardashian is moving on...to a new house, that is.
The reality star recently jetted off to Miami to spend time with her sisters and nephew Mason, and when she gets back, she won't be returning to the Hollywood Hills mansion she had been sharing with ex-boyfriend Reggie Bush for the past eight months.
So where's she gonna drop her bags when she gets back? Don't worry, Kris, your girl's not moving home. When Kim returns to L.A., she plans to move into her new Beverly Hills mansion—and schlep all her stuff over. A source tells E! News Kim hasn't had a chance to move her stuff out of Reggie's place yet but will get to it as soon as she can.
But what good is a brand-new crib (with five bedrooms, no less!) if there's no one to share it with? With that in mind, we've got some suggestions on potential bachelors Kim could befriend next: